February 28, 2022
What You Need to Know (And Do) About the Inpatient Only List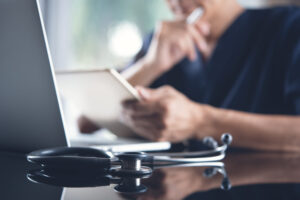 It's back! For more than 20 years, the Inpatient Only list (IPO) ruled as CMS' method of determining how they would pay for surgeries under the Medicare Fee for Service (FFS) plan. With over 1,800 codes, CMS required procedures on the IPO list to be performed on an inpatient basis because of the invasive nature of the procedure, the need for at least 24 hours of post-operative recovery time, and/or the underlying physical condition of the patient.
Fast-fast forward to 2020: CMS announced that it would phase out the IPO list over a three-year period, starting with 298 procedures that came off the list in 2021. Hospitals began to prepare for the time when Medicare FFS payments for all elective surgeries previously on the IPO list would have to be considered under the Medicare FFS "two-midnight rule." That rule defines inpatient status as a significant condition requiring hospital-level services with a reasonable medical expectation of medically necessary care for at least two midnights prior to a safe discharge.
Today's IPO Reality: Risk Remains
But one year (and one election) later, CMS reversed the plan to eliminate the IPO list. The procedures removed are back on the IPO list, and the phase-out has been halted.
Even with the IPO list restored, coding and compliance have never been – and will never be – simple. Significant case management challenges and plenty of financial risks remain for three main reasons:
The IPO list is a complex, moving target. Procedures will come off the IPO list as the safety and effectiveness of surgeries improve, while new procedures may be added.
Not all patients are the same. Some patients scheduled for procedures OFF of the IPO list may end up requiring unplanned procedures during surgery or hospital-level services post-operatively across two midnights.
Some patients scheduled for procedures OFF of the IPO list may have other serious conditions that will not allow them to be safely discharged in less than two midnights.
In all cases, there are costly and time-consuming consequences if a patient's status order is out of sync with the IPO list for Medicare FFS patients or with the procedures and services they require. That's why getting status right is a team sport that involves engagement at every touchpoint from scheduling and pre-operative workups, through the surgical procedure, to recovery, discharge, and beyond.
Status Review: The Mechanics of Getting it Right
It's essential that you get status right for Medicare FFS patients, and these three workflow options can help you do this.
Review Prior to Arrival
The scheduler or other coordinator is in the position to ensure that the CPT codes for the planned procedures are lined up with the appropriate post-op patient status order. If the procedure is NOT on the IPO list, pre-admission documents must put the patient on the launchpad for a post-op outpatient status order.
Even if the patient is going to be recovering in a bed overnight, they're technically still an outpatient because their procedure is not on the IPO list, and there is no two-midnight expectation or other well-documented exception for this particular patient that requires hospital-level, inpatient services.
Review in the PACU
In the best of worlds, the status orders are clear, and a case manager in the post-anesthesia care unit (PACU) is on hand to review and help rectify any status orders for Medicare FFS patients that are not in sync with the IPO list.
In reality, a person may arrive for their outpatient procedure without orders or with orders misaligned with their procedure or expected needs for a safe discharge. The Case Manager in the PACU offers the opportunity to get status right.
Review within 12-24 Hours
With the patient recovering in the hospital, what happens in the next 12 to 24 hours is crucial. If the patient is undergoing an uncomplicated recovery from a procedure that is not on the IPO list and is expected to be discharged that day, their outpatient status continues to be correct. If their ordered status is inpatient, they can be identified, and the Condition Code 44 process can be implemented.
But suppose they're not in the right trajectory and need pain management, drainage, therapy, or other hospital-level care across the second midnight. In that case, you do have the ability to change their status to inpatient. They can be admitted as an inpatient because now there is a reasonable expectation they'll need hospital-level services across two midnights prior to a safe discharge.
The critical thing in all workflows is the same: your processes and people must ensure the status is right before discharge. From a billing perspective, a case wherein a patient who undergoes a surgery/procedure ON the IPO but who is NOT ordered for inpatient status AND who is later discharged as an outpatient CAN NOT be billed to Medicare FFS.
To avoid a case management "never" event like this, be sure you have the processes and people in place to evaluate, document, and order the appropriate status for your surgical patients before discharge.
To learn more about the IPO list and best practices for equipping, engaging, and educating your team on how to get patient status right and avoid costly misses, download our Best Practices for Using the Inpatient Only List. This one-pager includes helpful information on how to use the IPO list on a day-to-day basis to help managers, physician advisors, and revenue cycle managers better manage their Medicare FFS patients.
You can also view the full webinar presented in January, Understanding the Inpatient Only List for 2022. This webinar will go through the changes to the Inpatient Only List and how to manage them.