Physician-founded. Physician-led. Patient-centered. For 21 years.
Feel your hospital pulse with vitality as your new team of physicians, APPs, and nurses from Sound seamlessly integrate with your hospital's unique culture and work fervently to deliver your core objectives:
Deliver extraordinary, compassionate care to your patients.
Build a team of physicians who embrace a new level of clinical rigor and camaraderie.
Produce financial and operational results that enable your mission.
How We Help Hospitals
Today Sound energizes over 400 hospitals with 4,000 clinicians across 40 states. We appreciate how our hospital partners are different. Your institution is unique.  Your community is distinct. Your culture is your own. Your challenges reflect both broad healthcare trends across the U.S. and your specific realities on the ground. Our job is to flex around the obstacles and opportunities you face today, and to make your job overseeing a world-class hospital medicine program a lot easier. How do we do that?
As a successful nationwide medical practice, we know what works. First, we know it all starts with a strong, fully staffed team. We're world-class at the basic blocking and tackling of recruiting, staffing, and managing out temp labor needs. But we don't stop there. We work hard to be a strategic partner–driving change on your highest priorities, transforming your floor culture, and introducing proven management practices finely tuned to your operations.
Quite simply, we grasp better than anyone the link between providing your patients with great care and your ability to generate needed financial results. That means you get to watch with real-time dashboards as we work ceaselessly to bring costs under control, staff to volume, improve medical staff satisfaction, and improve critical outcomes like length of stay, mortality, readmissions, and patient satisfaction.
We put our money where our mouth is and take on meaningful risk. We are so confident in our ability to deliver clinically excellent care that we put meaningful dollars at risk.  We also believe in our ability to manage staffing and will take on risk there, too. We understand change is hard with many stakeholders to please. After 21 years, we've found nothing succeeds better at bringing along skeptics than practicing great medicine, taking the risk off your shoulders, and standing up a high-functioning, cost-efficient hospitalist program quickly and seamlessly.
Your patients are only as happy as your physicians. Stability is vital, and we hire physicians committed to your community. That's why we pay extra attention to ensure your clinicians are trained to lead, innovate, understand the "why" behind complex decisions, and have a stake in your success. Moreover, we monitor clinician well-being through evidenced-based practices to maintain stable and strong clinical teams.
Next-level expertise with physician advisory services. Our team also includes those of us who are specialists in coding, documentation, and regulation. As physician advisors, we focus on complex and crucial consultation and decision-making for patients. We seamlessly integrate into existing workflows and sift through the nuances of payer rules to ensure cases are documented and coded correctly — resulting in fewer denials, improved length of stay, and accurate reimbursement.
FAQs
For starters, we know what we're doing. We do things that hospitals don't do as well, and we do them better than anyone. First, we nail the compulsories. We staff extraordinarily well and hold onto 90% of incumbents because we treat our clinicians with respect and promote camaraderie. In short, we let doctors be doctors, and they love working for us. (Many win "Physician of the Year" awards.) Second, our teams demonstrate an entrepreneurial (some would say insurgent) spirit that is one of the hallmarks of Sound's culture. We are not a set it and forget it organization. Everything we do is about ensuring patients get what they need and want from a hospital stay. We understand it, measure it, manage to it, and problem-solve around it to get better all the time.

We understand better than anyone the linkage between specialties. For instance, if you're like most hospitals, 75% of your revenue comes from surgical procedures, not from medicine patients. That's why we stand up perioperative testing centers to provide better service to both your patients and your surgeons, reduce cancellations, and enhance financial performance.  In short, we make your concerns our concerns, and find creative ways to solve them.

On the contrary, our coast-to-coast perspective gives us a unique window into healthcare in America and what works and what doesn't. We bring the collective knowledge of 400 medical directors from across the country to ensure you and your community have the latest in clinical excellence. Best practices are shared throughout our family of physicians in real-time, whether it's how to reduce length of stay, decrease door-to-provider times in the ED, or administer a complex cocktail of medications during a pandemic.

Through the stability of our hospital medicine teams. Our conversion rate of incumbent physicians is more than 90%, and our turnover rate is under 15% — better than the national average and the lowest in Sound history. Our integrated approach means we collaborate across teams—surgical, hospital medicine, critical care–whether we manage them or not.  We find clinician satisfaction and patient experience scores greatly improve as a result.

First, we let doctors be doctors. Then we create the time and space for our clinicians to grasp the "why" behind decisions. Mandating a busy physician to do something without sufficient context simply doesn't work. We monitor clinician well-being through evidence-based practices to maintain stable and strong clinical teams.

At every site, we work with existing physicians who have either shown dedication to the community, or we bring in talented clinicians who demonstrate a strong desire to be in a location. In El Paso, for instance, 90% of our doctors speak Spanish because that's a requirement to be successful there. Many of our most talented and compassionate clinicians elect to work with our critical access partners in rural parts of the country where they develop multiple skills.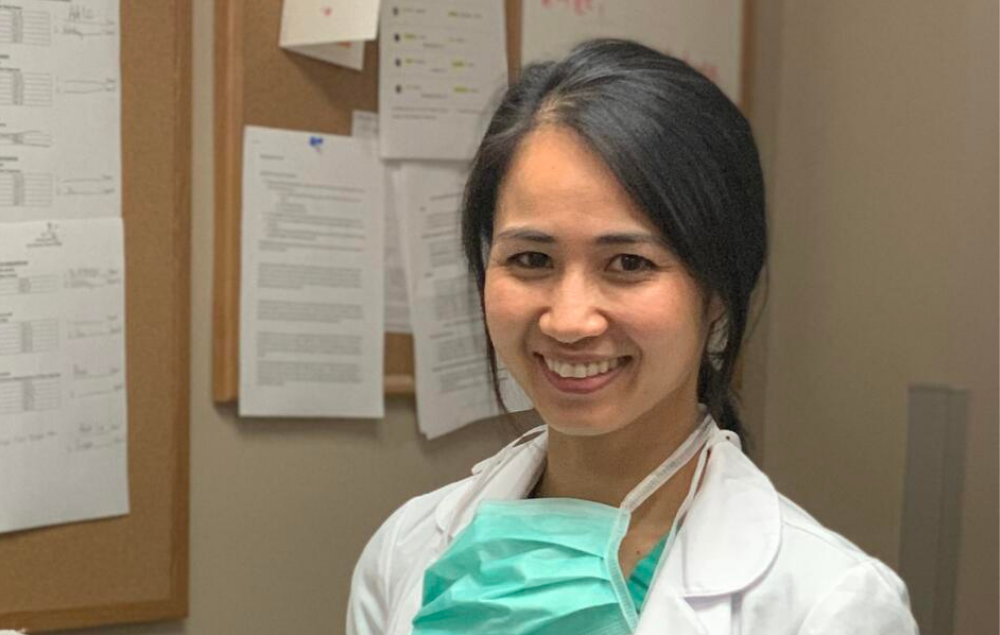 Let's talk about how we can build a hospital medicine partnership.
Let's Talk