February 27, 2020
Actionable Observations on Observation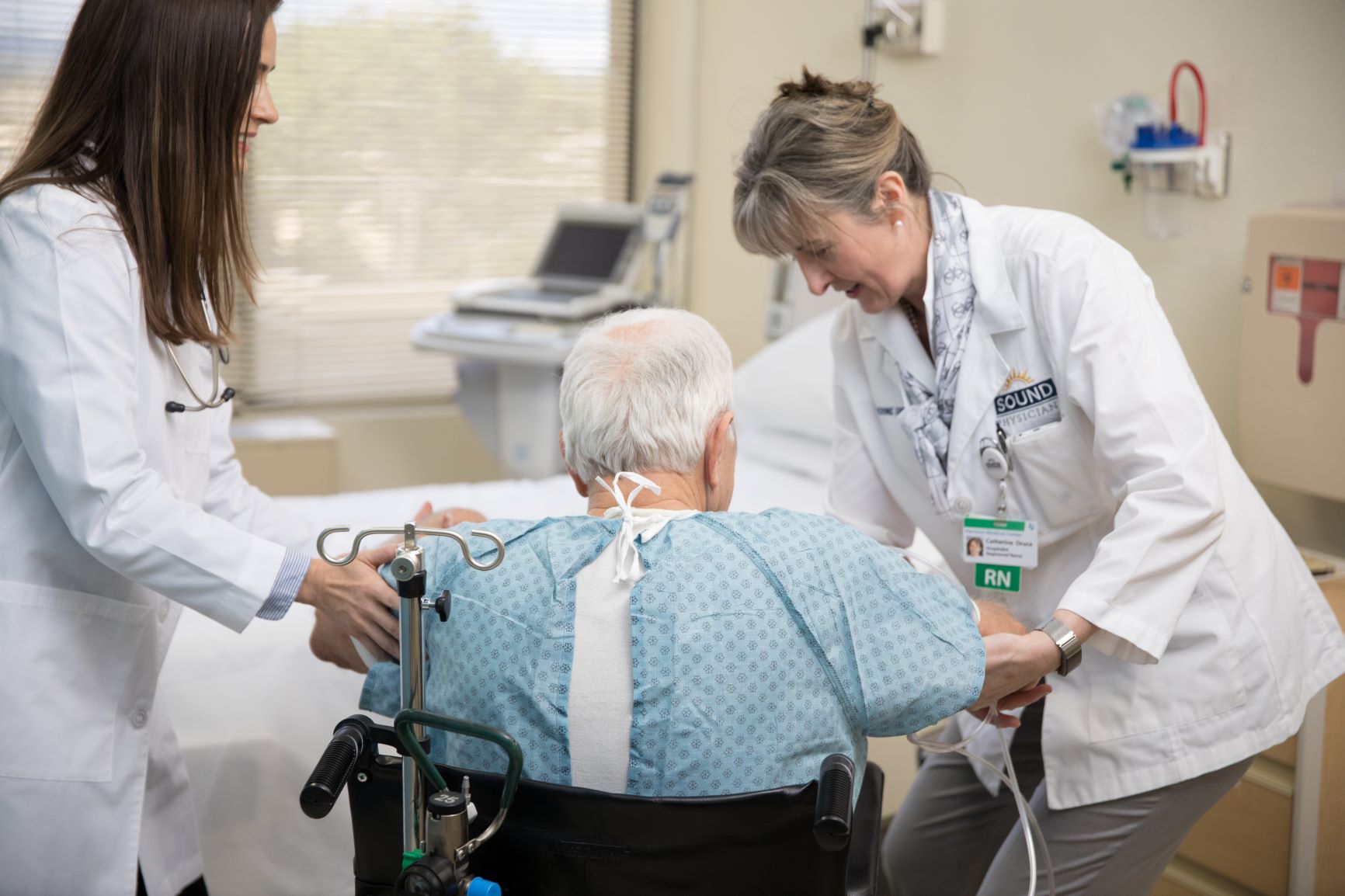 Observation services represent the halfway point between emergency department treatment and full inpatient admission or discharge.
The challenge of deciding whether to admit a patient for observation versus as an inpatient continues to impact hospitals, providers, and ultimately patients and their families. On the one hand, physicians have to decide on a quick timeline, often without complete information. On the other hand, payers can and do deny claims based on retrospective judgment and knowledge of the outcome.  Clearing up some of the many questions surrounding observation, what is and why it matters, can help in formulating a plan for documenting and providing the right care for the patient.
What is observation?
CMS defines observation services as:
A set of specific, clinically appropriate services, which include ongoing short-term treatment, assessment, and reassessment that are furnished while a decision is being made regarding whether patients will require further treatment as hospital inpatients or if they are able to be discharged from the hospital.
According to the MCG Observation Care Guidelines, observation care services may be appropriate for patients requiring:
Short-term evaluation for a condition

Treatment for a known condition
Within the periods of 24 hours or two midnights, observation care ends with either an "up or out" decision to transition to inpatient status or discharge from the hospital. Within this short timeframe, the clinician's judgment, expedited testing, the care team's communication, and documentation of the severity of the patient's condition and treatment are vital to ensuring appropriate status.
Why does it matter?
The primary goal is to assure that the patient and family receive the right treatment and resources to achieve the best health outcome and plan for discharge to avoid readmission.
However, observation care can impact staffing. Because observation patients don't go into the count, nursing units often feel penalized. A fragmented perception of staff capacity exists as observation patients typically require more frequent assessment and intensity of service. In the observation unit where there is more rapid turnover, admission and discharge are labor-intensive for hospital staff.
Another element is reimbursement. The rules and reimbursement methods under Medicare fee-for-service, Medicare Advantage, and other payers differ for observation versus inpatient status. Typically, services delivered under observation are reimbursed at a lower rate or not at all.
What is the way forward?
Step 1 – Form should Follow Function
Develop effective and efficient hospital-level services to assess and care for patients requiring observation. Since form follows function, a practical observation program could entail different floor plans, staffing models, and care pathways. When deciding which providers are assigned to care for observation patients, consider all provider types, including hospitalists, emergency physicians, physicians, and advanced practice providers.
Step 2 – Make a case for Inpatient Admission
Clinicians should advocate for inpatient care if a patient's acute conditions require hospital-level services and appear unlikely to recover by the next day. Inpatient decision making requires expedited testing, frequent reassessment, and building a well-documented, compelling case for inpatient status based on risk, necessary services, and time expected to address that risk.
Step 3 – Right Dose, Right Time Philosophy
Know when the clock starts for your patient. As in every treatment scenario, thoughtfully consider how ill the patient is and what is needed to get them better in the next 24 to 48 hours.
If placing the patient in observation, set an endpoint, and determine "in or out."
If the patient's severity of illness and planned intensity of services prompts hospital-level treatment for two or more midnights, document it, and order inpatient.
If the patient is initially considered inpatient, isn't that sick and appears ready to leave before the second midnight, switch their status to observation.
Clinicians have to paint a clear and detailed picture of the patient's condition, treatment, and improvement or deterioration.
The Bottom Line
Order observation when there is a clear intention of less intense care for less sick patients with an expected "up or out" in the next 24 to 48 hours. Don't short change yourself, the patient, or the hospital. Order acute inpatient if you feel your patient is sick and needs more time and care.
Rely on your case managers and physician advisors as your resources to navigate Medicare fee-for-service and other payer reimbursement methods where the two-midnight rule and its exceptions can impact the patient, family, hospital, and providers.
Dr. Shearer presented on this topic in the Sound Advisory Services webinar, Observations on Observation: Best Practices from our Experts. Click here to watch the webinar.