Transform your emergency department — the front door of your hospital — into a world-class center of care your patients welcome, your physicians take pride in, and your community embraces.
During our early years, we learned one truth: your patients are only as happy as the physicians who care for them. That's why everything we do in the ED is about patient experience and throughput. We understand it, measure it, manage it, and problem-solve around it to get better all the time. We even have an entire workflow dedicated to clinical performance that rolls up to our chief nursing officer; none of our competitors have that.
We put a premium on physician well-being and autonomy. Whether we're running an ED in an urban teaching trauma center that sees 400 patients a day, or a rural ED that sees twenty, we let our doctors be doctors at the local program level to practice the art of medicine. That is because there is no single prescriptive way to provide compassionate care everywhere in the country. By allowing room for nuance and flexibility, we gain a fulfilled and stable workforce who find their careers enormously gratifying. Rest assured, we still monitor clinician performance to ensure we always practice great, evidence-based medicine.
Our local team leaders are available 24/7 to respond to your concerns. We invest heavily in developing our leaders, so you can count on our physicians in your community to have the skills to address your concerns as they arise. With Sound's 4,000 clinicians and 400 medical directors readily available for your program leaders to access, we can draw from a vast brain trust to solve any problem.
You can expect these improvements in the first 180 days with an emergency department led by Sound Physicians:
How do we outperform our competitors and align with your objectives?
We take financial risk. We are a performance management organization, and trust our ability to generate excellent results for you. Having skin in the game is a great motivator for us to perform at a high level.
Keep your familiar referral patterns you count on for revenue. Your referring physicians will welcome Sound's presence as we work overtime to blend into your community and your culture. Our long history as hospitalists has taught us to collaborate across multiple disciplines.
How do you drive transparency? Dashboards not only allow you to watch as we bring costs under control, staff to volume, and work fervently to improve your patient outcomes, but you can see how your stats compare to kindred hospitals across the country and hold us accountable.
We know what works and what doesn't. As a result of our national footprint, we have a unique perspective on healthcare in the U.S. and can help you see around corners when it's time to make consequential decisions for your institution.
Retain the physicians you love and turn doubters into supporters with our frictionless "no drama" transition. Our project manager-led transition begins and ends with thoughtful communication and a thorough discovery process to understand what makes your hospital unique. The result: we hold onto the doctors you love (Sound has a 90% retention rate) and bring along skeptics.
Nothing begets success like practicing great emergency medicine. Should you consider switching out your current ED provider, we will ensure a seamless transition and provide your community with excellent, compassionate care. We have dozens of clinicians — we call them ambassadors — who will travel from across the country to help stand up your new Sound emergency department and ensure there are no misadventures.
FAQs
Yes, this is often possible. Reach out to us so we can better understand your department and discuss.

If the past is prologue, we've been able to reduce door-to-provider time by 11.2%, drop left before treatment complete by 14.1%, lower discharge LOS by 5.2%, and boost patient experience by 3.2%.

In a few ways. Clinicians naturally want to provide excellent, compassionate care for their patients; unfortunately, barriers often get in the way. We try to overcome those obstacles by acting as a national support center. We've learned over 21 years that providing compassionate care can take different forms at different institutions. Rather than be overly prescriptive, we let our doctors trust their judgment to practice the art of medicine, providing evidence-based guidance and support throughout. This approach does wonders for physician morale, helps stabilize your workforce, and translates to higher patient satisfaction.

Because we'll staff your emergency department with clinicians who live in your community, they will attend all relevant meetings and update you regularly. You always have accountable and transparent Sound leadership on speed dial. Inattentiveness is not a concern you will ever experience with Sound Physicians.

Our local ED programs remain tethered to Sound, so we offer our clinicians guidance, monitor for emotional well-being, and inculcate clinical excellence. When, say, there is a national pandemic or an obscure medical problem, our physicians on the front lines benefit from accessing Sound's brain trust of 4,000 clinicians and 400 medical directors spread across 40 states.

First and foremost, we will provide excellent, compassionate care to your community and measure obsessively (and transparently) to ensure we meet your ambitious goals.

We have an entire lane and workflow dedicated to clinical performance that rolls up to our chief nursing officer; none of our top six competitors have that. Many of our competitors practice hospital medicine as an afterthought, a moat around their emergency medicine business. We've practiced hospital medicine for two decades and understand the art of integrating care across service lines. That does wonders when local physicians refer patients, local surgeons select a hospital for their procedures, and local community leaders tell the local newspaper how proud they are of the care they received.

Absolutely. We understand the vital interplay between the two, and our physicians are trained to collaborate and help with throughput regardless of who manages either program.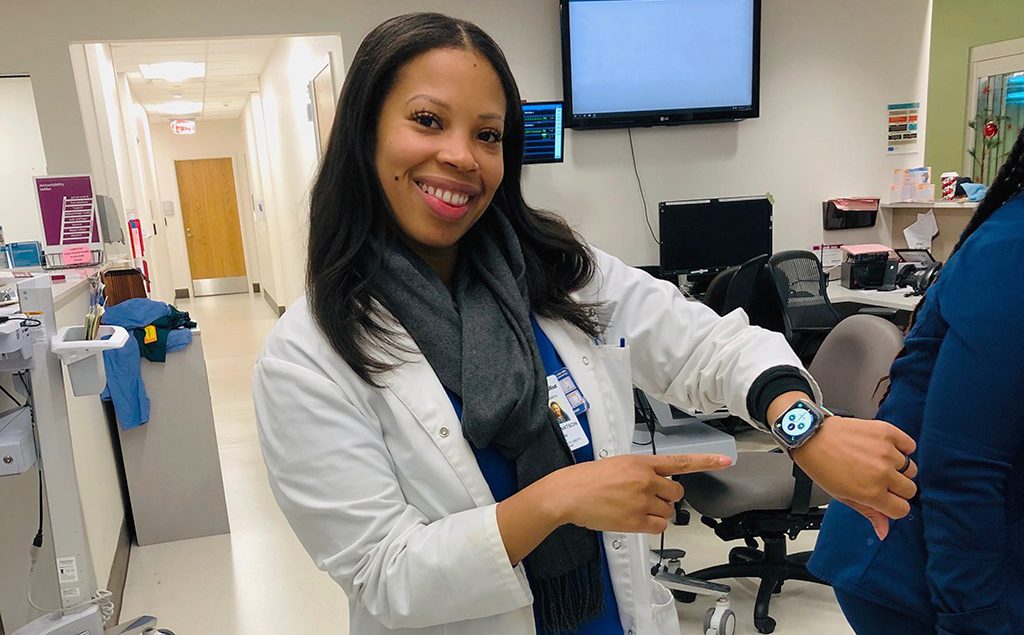 Let's talk about how we can build an emergency medicine partnership.
Let's Talk