April 21, 2022
Mandatory Bundled Payments – Are you Ready?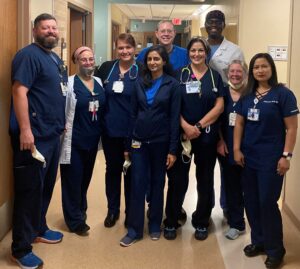 Read the whitepaper here: Instant download
CMS introduced bundled payment models over the past decade, including the current BPCI-A program, which has effectively reigned in acute episode spending, particularly across post-acute settings where costs have historically been highly variable. So, it's not surprising that CMS announced in 2020 a potential transition from voluntary to mandatory participation in bundled payments and a new effort to address several limitations in the current program's design (e.g., bundle selection bias, bundle pricing volatility).
If bundles become mandatory, they would create substantial reimbursement risk for hospitals, likely exceeding seven figures for even average-sized facilities. However, how a hospital succeeds with the program may well be determined by the role CMS carves out for physicians – and the hospital-physician alignment it fosters – as CMS designs the new program.
This whitepaper from Sound Physicians makes a case for hospital-physician alignment to reduce downside risk and the importance of engaging physicians with sufficient incentives to encourage professional stewardship around cost decisions under mandatory bundled payments (MBP). The authors also reveal how CMS could apply or adapt one of several existing templates for value-based payments models, and the different implications every hospital leader should consider, including:
OPTION 1: Exclude physicians from mandatory bundles (the comprehensive care for joint replacement model)
How will limited alignment between hospitals and physicians affect your institution?
OPTION 2: Physicians and hospitals participate independently (the current BPCIA model)
How will incentives for physicians to invest in value-based care models work exactly?
OPTION 3: Physicians and hospitals collaborate (modified BPCIA)
What happens when hospitals and physicians align on integrating clinical processes and coordinating investments?
This may well be one of the most insightful and forward-thinking documents you'll read in 2022, as CMS considers the transition from voluntary to mandatory bundled payments.
Read the whitepaper here: Instant download