October 27, 2022
Healthcare Inequity: Sound's Moral Imperative to Balance the Scales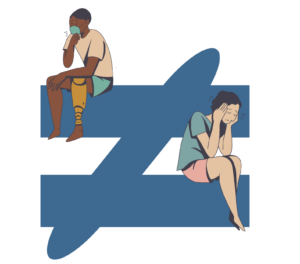 It's the 24-year-old Navaho woman born on a reservation in New Mexico near an abandoned uranium mine and now presents in the ER with nausea, vomiting, and fatigue.
It's the African American family, who grew up next to a steel plant in downtown Birmingham, and lived with plumes of toxic dust invading their lungs because they could not get a mortgage and move away due to redlining.
It's the Hispanic workers at a meat plant whose manager insisted they take horse de-wormer because he heard on the news that Ivermectin will keep his workers COVID-free and productive.
It is, in short, the complex issues surrounding healthcare disparities in America and how a myriad of societal factors play a not-so-hidden role in the unequal distribution of healthcare for people of color.
I unknowingly learned of healthcare inequity as a child. My father started his family medicine practice in East Austin in what was a socioeconomically disadvantaged community. I did not understand why so many people were so fond of my father in that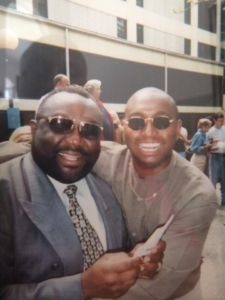 neighborhood. I later learned that outside of seeing someone with an advanced education who looked like him–and who chose to care for them–many of his patients previously had to travel across town or wait for extended periods to have their medical conditions evaluated. In other words, until my father arrived, there was an issue with accessing medical care.
Today, as the CEO of Hospital Medicine and Chief Diversity Officer for one of the largest physician-led medical groups in the nation (with seven and a half million annual patient visits throughout all our clinical practices), I have the opportunity to lead a practice and leverage our scale to tangibly impact those populations who are twice as likely to receive care from a hospital-based provider.
Whether asking uncomfortable questions about race and poverty during multi-disciplinary rounds or hiring and training more physicians of color to take leadership roles, it is our job to be aware of biases in all forms. We must consider the oximeter that is thrown off by skin color; young nurses who mistakenly assume BIPOC patients can tolerate more pain; African American patients who are more likely to be discharged in an unstable condition.
At Sound, we are first and foremost healers whose mission is to bring comfort to the afflicted no matter the journey they went through to reach us. The evidence that healthcare disparities exist is overwhelming; silence is no longer an option. Confronting these issues head-on is not just a smart financial and clinical decision, but a moral imperative. We can and must ask difficult questions, collect the data, and share our findings.
This blog is an attempt to do just that. In the months ahead, I hope to report to you from the front lines on how Sound clinicians are courageously helping to bend the arc of healthcare towards justice.
To learn more, click here to access my webinar Addressing Healthcare Inequities: An Acute Care Framework.
Recently, I also partnered with Becker's Hospital Review to discuss healthcare inequities and what we can and should do to help. Some of the things you will learn:
How Sound partnered with Dartmouth's Geisel School of Medicine to reveal interesting patterns in our data
How well our patients understand their communications with our physicians
How to effectively address the social determinants of health for an entire roster of 18 patients in just 10 minutes during multi-disciplinary rounds
What BIPOC patients require to create a safe discharge
How facilitating appointments with our community partners reduces and/or eliminates poor hospital-based clinical outcomes
To watch our online seminar on this vital topic, please click here…