October 11, 2022
Celebrating National Hispanic Heritage Month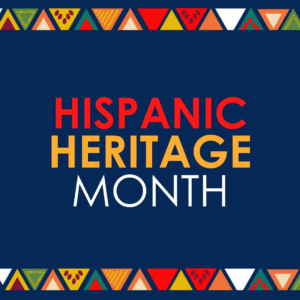 Every year, we celebrate Hispanic Heritage Month from September 15 to October 15. These weeks are a time to honor the contributions of generations of American citizens of Hispanic and Latin descent from Mexico, Spain, the Caribbean, and South and Central America. Hispanic Heritage Month presents Sound with an opportunity to recognize, acknowledge, and honor our Hispanic and Latinx patients and peers while continuing to address healthcare disparities in the hopes of creating a more equitable healthcare landscape. Sound is committed to fostering a culture of inclusivity and belonging for our colleagues, and the communities we serve.
A few ways Sound actively strives for health equity includes practicing cultural competence, bridging gaps, and fostering ongoing education and training.
Cultural competence is vital for healthcare professionals who care for diverse populations. The ability to understand and respect the values, attitudes, and beliefs across different cultures had a profound impact on patients. When clinicians consider and anticipate cultural differences, health education and programs are built with equity.

Bridging the gaps in healthcare requires an acknowledgment of shortcomings. In the case of Hispanic and Latinx communities,

 health disparities are not uncommon

. Rates of diabetes, liver disease, and high blood pressure disparage these communities compared to their white counterparts. A huge contributor to this issue is a lack of effective screening and diagnoses. Providing education and services is one way to bridge these growing healthcare gaps.

Continued education

on cultural practices, traditions, and norms gives clinicians the tools to understand their patients' needs. Fostering deeper connections with patients requires awareness of core beliefs, familial differences, and a willingness to deliver care on a more personal level.
I had the opportunity to speak with a Sound physician whose Hispanic heritage has influenced his worldview and the care he delivers to his patients. Meet Dr. Reynoso, Sound Physicians' Regional Medical Director.
Greg: Tell me a little about yourself and your background as a physician.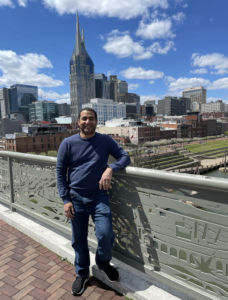 Ronald: My name is Dr. Ronald Reynoso Hernandez, and I'm a native of the Dominican Republic. I moved to the USA in 2005 for my internal medicine residency in New York City. I later moved to Oregon with my family, where I initiated my carrier as a hospitalist (co-founder of a small group) and CMIO of the local hospital. I moved to Bakersfield, California, in 2015 when I joined Sound as the medical director for Adventist Health Bakersfield. In 2018, I transitioned to the CMO role for the three Adventist Health hospitals in Kern County, CA. In 2021, I returned to Sound as the Regional Medical Director for the Sound programs in Adventist Health in California.
Greg: Has your heritage influenced the way you deliver care? 
Ronald: Yes, tremendously. It has made me more compassionate, warm, welcoming, and open to other cultures and races. My Hispanic background has helped me deliver hope and peace when medical care cannot improve or resolve a condition or disease. 
Greg: What challenges do you feel exist for Hispanic/Latinx Americans today, and how can we help overcome them? 
Ronald: The Hispanic community still struggles with the stigma of being treated as second-class citizens. We see our youth neglecting their multilingual heritage and rejecting the Hispanic culture due to fear of being seen as undocumented immigrants. The way to overcome those issues is by understanding the blend of races and cultures. Being Hispanic means that you can speak anything from Spanish to Portuguese. Our skin can be white, black, and brown, all within the same family. Our passion for family, faith, and traditions are important to us and made us receptive or not to medical care.
Greg: What is your favorite Dominican cultural tradition?
Ronald: I always love to get together with my family and friends to cook, play (Dominican Domino), and dance. I often spend the holiday with my grandparents, and we watch the Dominican baseball finals together every winter. 
Greg: What is something you wish people knew more about your culture? 
Ronald: I would like people to see how we blend multiple races and cultures from America (native), Europe, the Middle East, Asia, and Africa. I want people to know how friendly, warm, and open-hearted we are. 
Greg: What are meaningful ways Sound can recognize and celebrate the culture, heritage, history, and contributions of Americans of Hispanic or Latinx descent? 
Ronald: Bringing awareness to the culture and diversity of Hispanic communities is so important. Sound can let members of the organization know where we have Hispanic leaders serving clinically and non-clinically. Sound can also provide organizational growth opportunities for folks of Hispanic background and participate in events encouraging and embracing the Hispanic community. All of these are good ways to spread recognition and awareness.
More on Sound Physicians' commitment to health equity:
We promote equity of care through evidence-based guidelines and integrate cross-cultural education into the training of our clinicians. We commit resources for research and process improvement to further our goal of eliminating disparities, including measuring real-time patient outcomes across various patient cohorts. For example, we find consistent incorporation of social determinants of health, such as medication access, transportation, and food insecurity, in multidisciplinary rounds is a key component of our approach to eliminating disparities in length of stay, readmissions, and mortality between racial groups.