March 29, 2018
Profile of a Physician Leader for National Physicians Week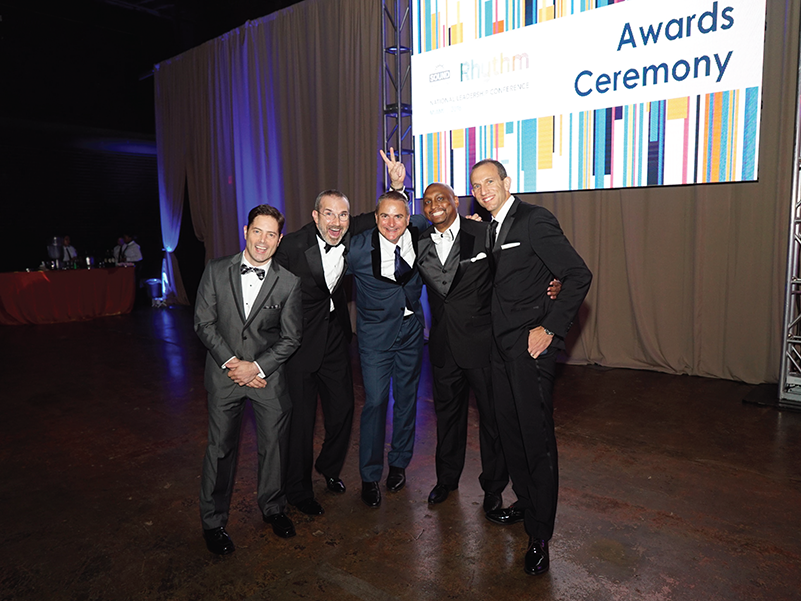 Traits of a great physician and leader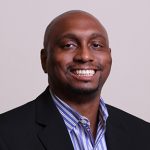 It's National Physicians Week and, as an organization of more than 3,000 physicians providing care to more than one million patients in 40 states annually, we are fortunate to have many outstanding physicians. For this National Physicians Week, I had the opportunity to highlight one of our awesome physician leaders. I chose to highlight Dr. Gregory R. Johnson, with whom I have worked with for close to 10 years now. I've observed his leadership style and admire Greg's ability to create a culture that focuses on delivering great patient care with a foundation of teamwork, camaraderie, and collaboration to help teams reach common goals. Trained in both family and internal medicine, Dr. Johnson joined Sound Physicians in 2009. His Sound career began as the organization was experiencing the first of many growth phases. He was one of our first Regional Medical Directors, located in Houston, Texas. Back then, our Texas team was small, with less than 50 colleagues – mostly physicians and a few nurses. Today Dr. Johnson is the Regional Chief Medical Officer and works alongside his dyad team leader, Troy Thibodeaux, Regional President. Together, they manage more than 500 colleagues with nearly 50 hospital medicine programs across Texas, Oklahoma, Louisiana, Mississippi, and Florida. When I talked with Dr. Johnson, we looked at his career path and what he brings to his team as a physician leader.
It Runs in the Family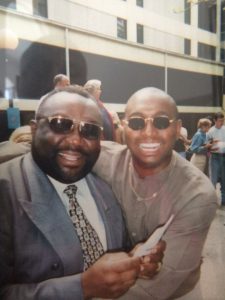 Of course, there is no Dr. Gregory Johnson without the "original" Dr. Johnson. Dr. Glen R. Johnson, a family medicine physician, is unquestionably Dr. Gregory Johnson's biggest influence. Dr. Glen Johnson was class president and graduated magna cum laude from the Howard University College of Medicine in 1968. Given the period of time, this demonstrated that he was a man of character and determination, inspiring his son to follow in his footsteps. His father was a leader in his community and held many honorable positions in his career. These included being president of the Texas Academy of Family Physicians (TAFP) and being their 2009 Physician Emeritus, as well as serving as the vice president for the American Academy of Family Physicians. Greg's father started taking him to TAFP meetings nearly 30 years ago, which further influenced Greg's decision to pursue a career in medicine, like his father. After 28 years in medicine, his father is still active and has turned his attention to the management of healthcare for vulnerable populations. With his family roots in the Caribbean, he has a strong interest in designing and implementing integrated healthcare systems for developing countries, with a particular emphasis on the Caribbean Basin.
What It Looks Like to be "All In"
Dr. Gregory Johnson is a person who goes "all in" on everything he does. In talking with him, it's clear he possessed strong leadership and team building skills, even before medical school. In his early years, he was a strong athlete-scholar, playing soccer and running track throughout his college years. Off the playing field, he demonstrated early leadership and networking skills when he founded the Dartmouth Association of Pre-Health Professionals. Dr. Johnson served as Chairperson for the association for four years and also made time for senior societies, including Casque & Gauntlet at Dartmouth College. He was not only an upstanding college citizen and excellent soccer player, but Greg also excelled at academics. Greg majored in both biology and anthropology and also served as president of his senior society at Dartmouth. And, before starting medical school, he took time off after college to try his hand at an athletic career.
From Medical School to Physician Leader
After hanging up his cleats, he went to medical school at the McGovern School of Medicine in Houston. Shortly after completing medical school and residency training, Greg was double-boarded in internal medicine and family practice in less than two years following his residency. While in residency at the Alton Oschner Foundation Hospital, Greg was chief resident for the family medicine program.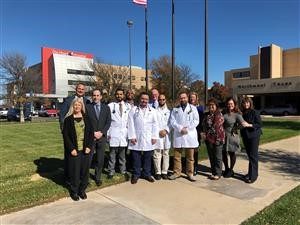 Dr. Johnson's distinguished career as a physician leader has included a rapid succession of advancing roles. Starting as a lead hospitalist, he rose to the rank of chief medical officer in just six years after completing his chief resident year. He held the role of medical director at various hospitals in Texas and has served as clinical faculty at the University of Texas Medical School for both internal medicine and family medicine since 2010. Today, Greg is a regional chief medical officer with Sound Physicians, responsible for managing 48 hospitalist programs with more than 500 team members working toward improving quality, satisfaction and lowering the cost of care for patients across five states in the southern part of the country. In this role, he has developed several chief hospitalist leaders, many who were first-time leaders. He has also developed chief hospitalists into chief medical officers for individual hospitals, other physician groups and health system medical officers. He is known for taking time with each chief hospitalist and providing direct coaching and mentoring to achieve the program goals, utilizing performance data on how teams are doing and areas for opportunity to improve.
The Points Where Innovation and Leadership Intersect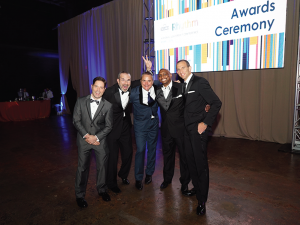 As a physician leader, Dr. Johnson is adept at determining where both people and organizations should be focused in terms of growth and development. For example, early in his tenure at Sound Physicians, Dr. Johnson worked with a small team to develop a solution for one of Sound's hospital partners that had throughput issues between the emergency department (ED) and admitting patients for hospital care. The challenge was that the ED had patients who didn't necessarily need emergent care but they were too unstable or sick to go home but weren't sick enough to require hospitalization. Dr. Johnson spearheaded the idea of a clinical decision unit, or CDU, which created a place and workflow for hospitalists to evaluate patients who came in through the emergency department. These were patients who weren't in a life-threatening crisis, but clearly needed the focused attention of an internal medicine or family practice provider to assess their situation and manage the exacerbations of chronic illnesses that had gone unchecked, sometimes for years. The CDU could assess the patients, make recommendations to modify the patient's current treatment plan and, in many cases, discharge the patients without the need for inpatient admissions. The CDU also alleviated a common issue in the ED where patients are boarded until they can be moved safely to the next most appropriate site of care.
Rare Traits of a Physician Leader
Dr. Johnson believes in giving back as part of his duty as a physician and invests great energy in teaching and mentoring medical students and nurses in training. He is also active in the Texas Medical Association (TMA) and focuses his efforts in both socioeconomics affairs and developing young physicians.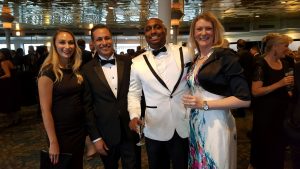 Dr. Johnson is a magnanimous leader and a big believer in looking for ways to give credit where credit is due. He innately understands the value of holding up others for a job well done. It's not uncommon to receive several kudos – small notes of appreciation – sent by Greg personally to highlight accomplishments and give accolades to colleagues in his region and throughout our organization. Last, but not least, this story isn't complete without mentioning two of Dr. Johnson's strongest traits – his contagious smile and gregarious nature. We are fortunate to have this great physician and leader at Sound Physicians! Thank you, Dr. Johnson, for all you do for your team and patients in the communities you serve.