April 25, 2018
Webinar Highlights: Performance Feedback, Transparency and Driving High-Value Healthcare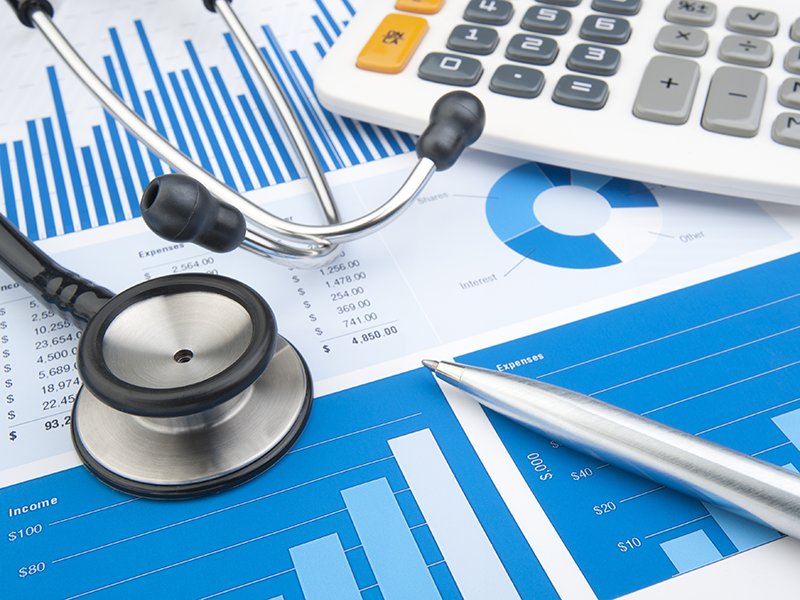 In a recent webinar, Sound Physicians' Chief Clinical Officer, Dr. John Birkmeyer, was joined by Dr. Vivian Lee, former dean and CEO of University of Utah Health, to discuss their direct experience with provider-level performance feedback. They shared valuable lessons demonstrating the power of engaging providers with individual data – by identifying validated and clinically-actionable performance metrics, delivering effective feedback, and making quality and satisfaction scores public.  This blog post is a summary of the webinar.
Performance Feedback Evolution
The use of performance data in medicine has evolved over decades. Well-known studies and lessons learned in the trenches have guided providers toward new opportunities to improve quality outcomes, enhance the patient experience, and reduce the total cost of care. At the heart of these continuous improvements is the skillful, transparent use of performance feedback to develop new processes and align behaviors. Spurred by the expansion of value-based payment models and advancements in information technology, there is now an abundance of data available. However, the explosion of data has underscored the need for organizations to develop core competencies for gathering and analyzing data, as well as identifying key performance metrics that can be used to drive improvement. Of utmost importance is providing both the tools and leadership skills to effectively share and use performance feedback at the provider level to achieve sustainable change and improve outcomes.
Opportunities for Improvement in Post-Acute Care
With the advent of value-based payment models, there is a heightened focus on transitions of care in the post-acute period where there is significant spending variation. In fact, readmissions represent half of the total spend from admission through the 90-day period post-discharge period. In the post-acute care period, there is significant and actionable opportunity to improve quality and reduce cost. Dr. Birkmeyer described how Sound started sharing performance feedback with providers over the past 18 months regarding post-acute care. Feedback data includes how they are doing in identifying the most appropriate next site of care post-discharge, conducting home health assessments, ensuring there is appropriate support in the post-acute care setting to reduce readmissions, facilitating discussions on goals of care, and introducing palliative or hospice care when clinically appropriate. Working closely with hospital leaders across the nation, the results are showing a clear trend: transparent performance feedback to providers works when coupled with engaged leaders, effective communication, and appropriate resources. The resources include training and technology platforms to manage workflows, collecting relevant data, and providing real-time feedback directly to providers. In the initial 18 months of tracking, Dr. Birkmeyer highlighted Sound's ability to drive >8% decrease in total post-acute care spending, led primarily by reducing avoidable readmissions and less skilled nursing facility spending.
The Leadership Component
Gains such as these are directly attributable to the investment of a scalable model for providing consistent clinical and financial performance feedback. Data is reported to physician leaders who then share with feedback frontline providers and hospital partners. Utilizing Sounds' reporting and analytics platform, SoundMetrix, the organization is providing real-time, risk-adjusted clinical performance insights, customized and accessed online by clinical teams used to develop clinical strategies. For example, to better manage the post-acute care factors driving quality and total cost of care outcomes, chief hospitalists are able to evaluate risk-adjusted variations in transitional care quality, including discharge location (home or skilled nursing) and readmission outcomes. These insights reveal opportunities to optimize choices for the most appropriate next site of care. With data, Sound is further exploring how to make better decisions and eliminate possible barriers to improved performance outcomes. Sound Physicians' leadership, communication, and engagement skills become critical factors to ensure hospital partners fully benefit from credible, relevant, and actionable performance feedback. As an organization with more than 3,000 physicians and advanced practice providers committed to improving performance, the organization integrates leadership development, training, technology, and delivers feedback in a holistic and scalable way.
Perspectives Then and Now
Dr. Birkmeyer was at the forefront of performance improvement in patient care as a member of the Dartmouth Atlas of Health Care Working Group and was a co-author on its watershed report, "The Quality of Medicare Care in the United States:  A Report on the Medicare Program." During the webinar, he reviewed the early initiatives at Dartmouth-Hitchcock to use surgeon-level data feedback to drive dramatic improvement in cardiac surgery outcomes in the 1990s. His life-long focus on clinical collaboration and value-based care continues to inform the operational and clinical improvement initiatives that Sound shares with its hospital partners today. Dr. Vivian Lee's success at Utah Health Care highlighted the use of performance feedback in a large and complex health system. Success included the novel, yet somewhat risky, strategy of being the first institution to post provider performance rankings online. In her presentation, we saw how engaging all stakeholders and delivering transparent feedback improves the patient experience of care and ultimately fosters a patient-centered culture. The commitment to feedback was one of the key factors that drove Utah Health Care's rise to the top rank among academic medical centers in quality and safety. Both physician leaders underscored the need to introduce transparent performance feedback for learning purposes – versus punitive measures. They both stressed the importance of developing leaders at all levels who will engage and align physicians, clinicians, and other members of the care team to make the changes necessary for improved outcomes and value.   To view a replay of the webinar, click here.