April 11, 2018
Lessons Learned from Managing Emergency Departments During a Historic Flu Season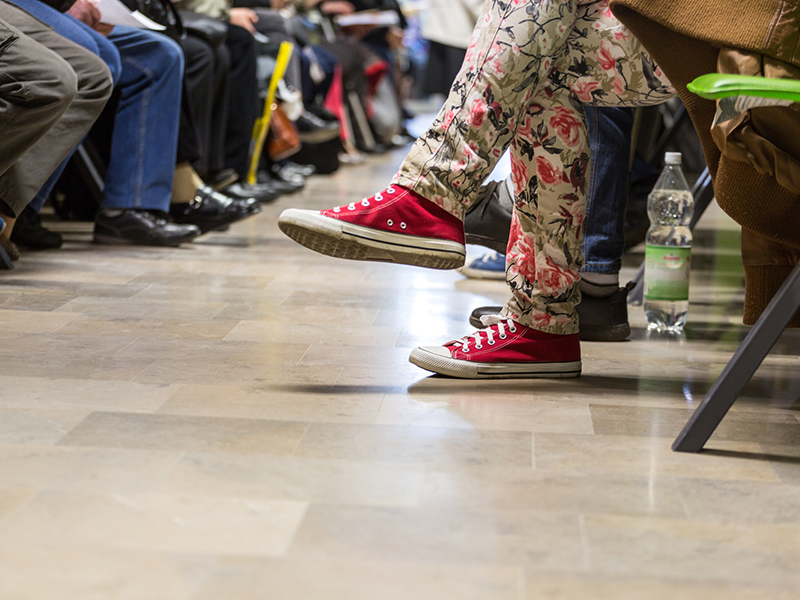 Unless you've been living under a well-sanitized rock the last three months, you've certainly experienced the epidemic flu season raging across the United States January through March. According to the CDC, 2017-2018 flu season was one of the most deadly and severe in recent years. While the flu season peak has passed, we're not totally out of the woods yet. When significant increases in patients with flu and flu-like illness start presenting to emergency departments, it becomes increasingly difficult to meet ED throughput metrics. In addition to the volume of patients coming in with the flu, when healthcare providers and their families contract the flu, it compounds the challenges of providing the most cost effective, efficient, highest quality care to the communities of patients we serve. No matter if there is a sustained increase in the volume of ED patients and/or inpatient census due to a prolonged, intense flu season or a shorter term crisis such as a natural disaster, there are some guidelines provider teams can follow to accommodate the surge while providing great care to all.
1. All hands on deck.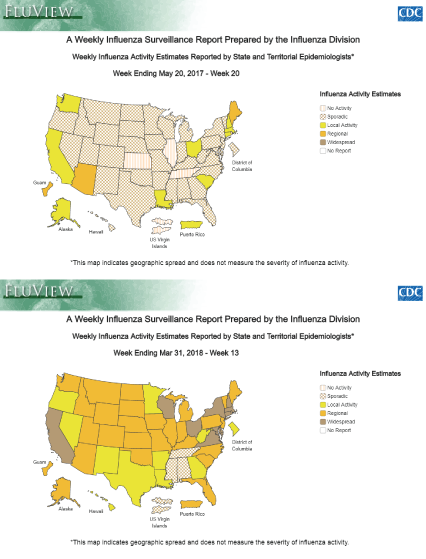 Adding only partial resources does not significantly improve the throughput of patients through the system. That is, doubling the provider coverage while decreasing or even simply maintaining nursing staffing does not increase the capacity of the system to care for more patients. It takes appropriately aligned staffing of providers, nurses, and ancillary staff – including lab, radiology, techs, environmental services, etc. – to effectively manage patient volume surges. Timely, frequent collaboration with hospital administration regarding staffing plans is imperative.
2. The inpatient side of the hospital must also be involved.
In the case of the flu, the majority of ED patients are discharged home. However, with increased overall ED volume, there is also increased inpatient volume. If inpatient staffing and resources do not accommodate the sustained surge, efficient access to scarce hospital beds results in patients held in the ED, thus decreasing the treatment areas available to see arriving ED patients. These ED holds also greatly decrease the capacity of ED providers and nurses to care for new patients while still attending to the higher-acuity patients awaiting treatment.
3. Use every square inch of real estate you have.
Optimize and expand space to accommodate flu and flu-like illness patients by dividing inpatient rooms to allow for double occupancy, using the ED quiet room as a discharge waiting room, or even using tents for makeshift evaluation areas outside of the ED. I am always amazed at the creativity utilized to maximize treatment areas to evaluate and treat patients.
4. Standardize and script current screening and treatment recommendations among nurses and providers.
Every "rapid" flu test not indicated by evidenced based medicine adds nearly an hour to that patient's ED length of stay. Providing patients (and their family members) up-to-date, scripted information based upon CDC treatment guidelines for patients allows more efficient, timely care.
5. Celebrate your successes and regularly recognize your team's contributions.
A flu season like this takes its toll on all healthcare workers. Make sure to highlight those high volume days when you had no walkouts, or the great catch by the triage nurse of an early sepsis patient within minutes of presenting to the ED, or the compliment by a worried parent whose child received timely care. Recognize individuals by name in your daily huddles, staff meetings, group email communications, postings in the department or nursing lounge, or any other venue to give teams the accolades they deserve.
6. And most importantly, don't forget to take care of yourself!
Make sure you take time to wash your hands frequently, eat healthily, drink plenty of fluids, and take some of those deep breaths we need to make it through those difficult times on shift. And outside of work, make sure to allow time for adequate rest, exercise, time with family, and any other restorative activities that help you recharge your batteries!