September 26, 2019
Identifying and Documenting Functional Quadriplegia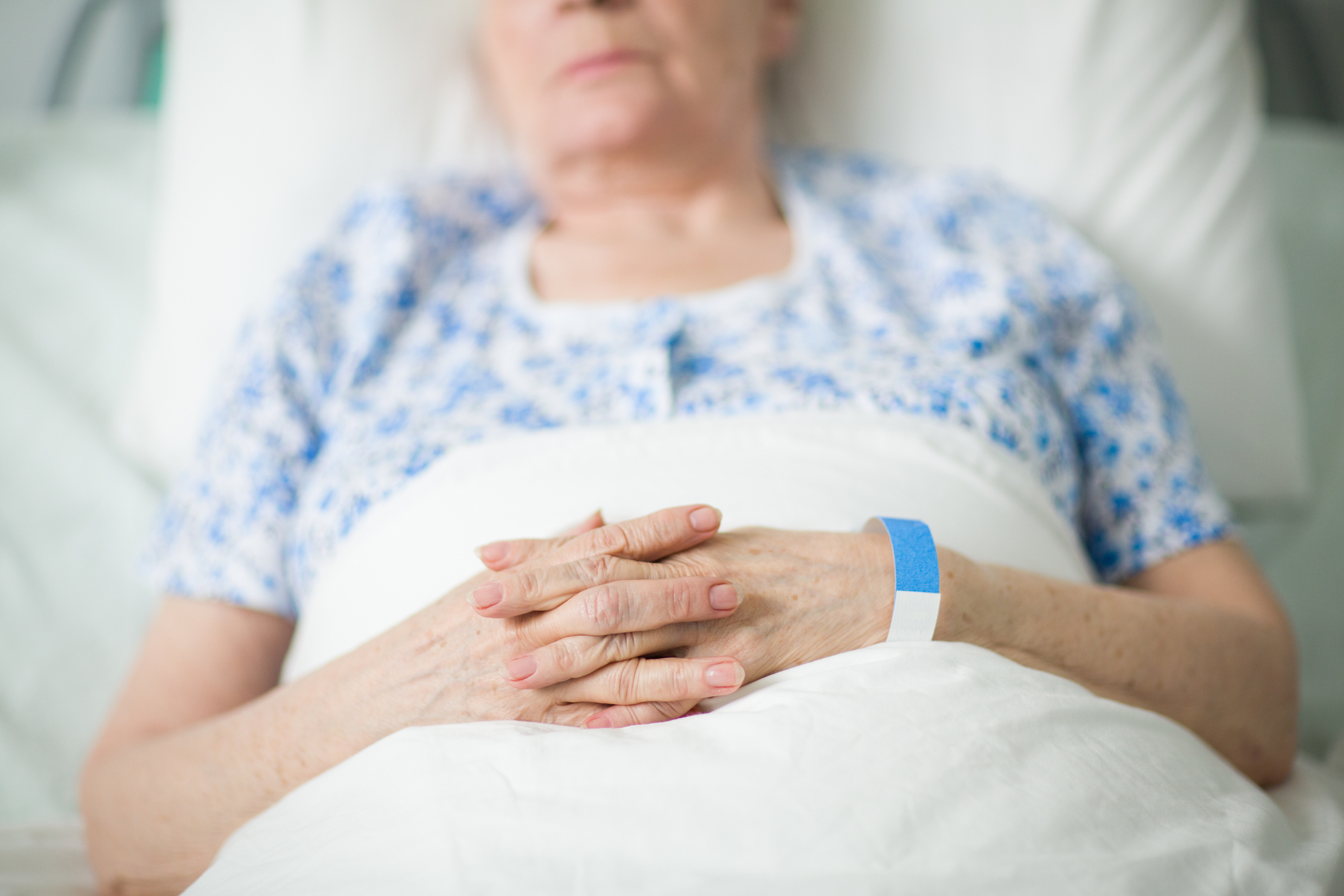 Functional quadriplegia is the complete inability to move due to severe disability or frailty caused by another medical condition without physical injury or damage to the spinal cord(1). Patients with functional quadriplegia typically require "total care," high utilization of nursing resources, and increased length of stay in the hospital.
While this diagnosis has been around for quite some time, it is not documented often enough to capture the level of care that is provided in the acute care hospital setting.
For patients with diagnoses of severe, end-stage dementia or an advanced progressive neuro-degenerative disorder such as multiple sclerosis, amyotrophic lateral sclerosis (ALS), cerebral palsy, or Huntington's disease, it is clinically validated to add the diagnosis of functional quadriplegia to a patient's medical record with specific documentation to describe the associated symptoms.
However, other conditions that increase the risk for developing functional quadriplegia are frailty, morbid obesity, respiratory diseases and debilitating arthritis which limit mobility at home or in long-term care facilities.
Let's look at two of examples of patients who have functional quadriplegia and review the guidelines that support this diagnosis:
Patient #1:
An 83-year-old, frail woman with dementia is admitted from a local nursing home for acute diastolic congestive heart failure and acute kidney injury. The history and physical (H&P) is vague about the patient's mobility issues. But, in reading the nursing notes, the patient's activities of daily living (ADLs) are described as "total care" with frequent re-positioning as well as total assistance with all meals and toileting.
Patient #2:
After a fall at home, a 71-year-old morbidly obese man comes to the emergency room with a diagnosis of severe deconditioning and weakness. He has a Body Mass Index (BMI) of greater than 50, arthritis in his lower extremities and extremely limited mobility. He suffers from chronic obstructive pulmonary disease (COPD) and chronic respiratory failure requiring two liters per minute (LPM) of oxygen at home. As a result, he has been unable to ambulate a short distance to his bathroom at home and is completely dependent on his family and home health care.
These guidelines can be applied in evaluating such patients for a diagnosis of functional quadriplegia:
Patients cannot have a history of a spinal cord injury or any damage done to the spinal cord in order to properly support the diagnosis of functional quadriplegia.
Patients who present with any medical history that limits their ability to ambulate or toilet themselves independently.
Communicate with nursing or read the nursing notes to determine the patient's mobility status.
Document the reasons for immobility and the total assistance they have needed from the nursing staff during their hospitalization.
By documenting and describing the patient's immobility in the medical record with supporting clinical validation of functional quadriplegia, you and your team are better able to impact the severity of the patient's illness, risk of mortality, geometric length of stay (GMLOS) measurement, and reimbursement.
Your documentation in support of this diagnosis in the inpatient setting will also help in predicting – and avoiding – readmission risks for the outpatient setting.
Stacy Michaud presented on this topic in the Sound Advisory Services webinar, Strategies to Combat Inappropriate DRG Downgrades. Click here to watch the webinar.
Sound Physician Advisory Services has a weekly newsletter, The Physician Advisor, where experts have curated relevant news articles, resources, and tools, along with breaking news on the pandemic into one newsletter. Click here to subscribe.
References: