October 11, 2019
Advanced Practice Providers and Hospital Medicine: The Recipe for Success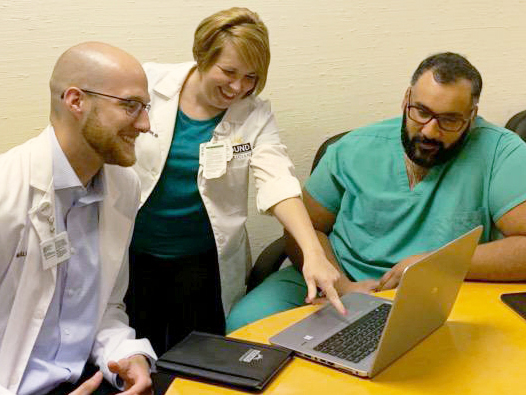 Healthcare will face a shortage of more than 100,000 physicians by 2032, according to the U.S. Department of Labor. As this shortage grows and the shift from fee-for-service to value-based care creates new challenges for hospitals, advanced practice providers (APPs) will play a significant role in maximizing patient outcomes and creating efficiency.
I've spent a lot of time optimizing the APP role thanks to my years of experience as a nurse practitioner, board member of the Society of Hospital Medicine (SHM) and VP of Advanced Practice Providers with Sound Physicians. Integrating APPs into a hospital medicine program starts by recognizing, understanding and optimizing the skills of each hospitalist team member. Features that define success include:
Clear guardrails of clinical practice: APPs should have clear guardrails on when to consult their physician partners and ask questions. An early-career APP should have more opportunity to collaborate with physicians than those who achieve "expert" status.
Structured training and ongoing professional development: Structured training and onboarding at the site level is crucial. SHM is developing initiatives to address educational needs that support APP entry and ongoing education. It is critical for physicians and seasoned APPs to mentor their new APPs by providing collaboration that augments and expands their clinical and professional development.
Collaboration: All clinicians have different skill sets based on their experiences and exposure in different patient treatment settings. Respect and admiration for differences is crucial for team success and delivering optimal care. For instance, I excel at inserting feeding tubes in challenging situations, and a physician might use that skill to reduce treatment time and offer more cost-effective, better care, while he or she uses higher-level medical decision making for more complex patients.
We must continue to advocate for scaled and structured clinical education and offer more strategic guidance for APP deployment in hospital medicine. At Sound Physicians, we are committed to investing in our clinicians and have developed an onboarding and training program specifically for APPs in all of our service lines—Emergency Medicine, Critical Care, Hospital Medicine, Population Health, Telemedicine and Advisory Services. We have also integrated APPs into our leadership roles because of the unique perspective they provide. To learn more about our APP roles, click here.