August 15, 2018
7 Tips for Growing Yourself as a Leader: Tried and True Ways to Embark on Your Leadership Journey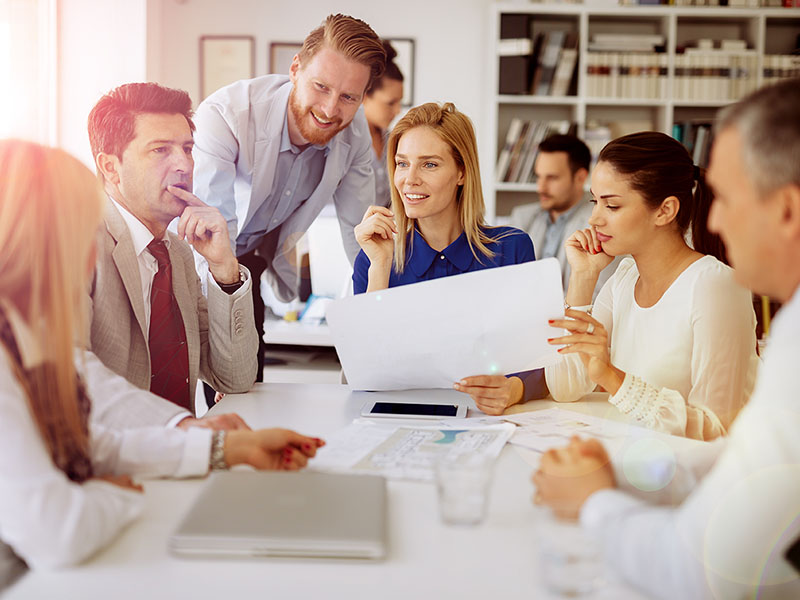 A favorite quote of mine is from the late author, Dr. Seuss: "You have brains in your head and feet in your shoes – you can steer yourself in any direction you choose." This quote reminds us that professional development is not something reserved for formal programs, but rather a lifelong journey. If you are interested in pursuing leadership, here are 7 tips to help you get started:
Think Bigger Picture
As an individual contributor in your organization, your focus is probably on projects and tasks that you optimize and perform to the best of your ability. While these skills are valuable, leaders in an organization are continually looking at the "big picture." Whether it's in meetings or day-to-day tasks, start identifying what can be improved upon to benefit the organization at large.
Become Self-Aware
Effective leaders know themselves well. Take time to do an honest self-assessment of your strengths, shortcomings (I call them "challenge areas"), and the effects of both on your performance and the people around you. Leadership isn't about having all the answers or being good at everything (a common myth). Good leaders know when and where to leverage others, ask for help, and seek advice. Personality assessments can also be great help and range from free online surveys to more robust tools, such as the Myers Briggs Type Indicator® (MBTI®) and DiSC®.
Solicit Feedback
Feedback is one of the greatest gifts you can receive, so don't wait until your annual performance evaluation to ask for it! Ask for positive and constructive feedback. If receiving constructive feedback is difficult for you, start out by asking colleagues whom you trust to make yourself more comfortable with the process. This can be as simple as two questions: What did I do well? What could I do differently to improve?
Keep Learning
Learning is vital to becoming a leader and sustaining yourself as one. When thinking about learning experiences, traditional classrooms often come to mind. While these are great opportunities, try not to overlook less traditional methods, including reading a book or articles, asking questions, participating in a project, online learning, discussion groups, or journal clubs. In addition to these methods, teaching others is a rewarding way to grow as an individual.
Improve Communication Skills
Developing communication skills can enhance your effectiveness, regardless of your role. Navigating challenging conversations is one aspect of leadership communication. And, fine-tuning your presentation skills, expressing yourself, and translating messages to the right audience are other important aspects of communication. Building these skills will help you grow into a strong leader.
Get Connected
People are a great resource to learn from. While formal programs aren't required to connect with others – it can be hard to know where to start. Here are 3 effective ways to begin:
Reach out to a leader you admire and ask to learn more about their role. What do they enjoy? What do they find challenging?
Identify a mentor (frequently referred to as "wise guides") who can share their experiences and be a good sounding board for guidance.
Join a professional association or interest group in your community or online to build your support system, and network with other professionals and subject matter experts.
Set Small Goals
When planning your leadership journey, sometimes setting large goals can seem overwhelming. If you find yourself feeling overwhelmed, establish a few smaller goals that you can focus on daily or weekly. These are great for helping you on your leadership journey and in creating good habits in your day-to-day life. If you write down your goals, you have a much higher likelihood of achieving them! When applying these tips, remember that leadership is not a destination to which you will arrive. The most successful leaders understand that leadership itself is an ongoing journey.   Like all journeys, there can be twists and turns along the way. Perhaps the best tip of all is to love the process of continually challenging yourself, or "the journey" itself.