April 6, 2023
Three keys to delivering on the promise of telemedicine
By Brendan McNamara, CEO for Sound Telemedicine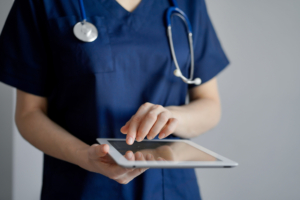 What is the mark of success for technology? Technological advancements can be innovative, researched, and implemented yet still have no success without one key thing—usage. In the case of telemedicine, historically, there has been a general reluctance to adopt telemedicine into the routines of post-acute care providers, but that is now changing. 
 Skilled nursing facilities (SNFs) acceptance of telemedicine is increasing as integration becomes the norm. Spurred by necessity during the COVID-19 pandemic, acuity and reimbursement changes, and overall better integration, Sound has seen a 200% increase in SNF utilization compared to previous TM models.  
Three important data points propel this new age of telemedicine usage in SNFs: 
1. More C

onnect

s
Telemedicine in SNFs is designed to directly connect a nurse with a doctor whenever an event calls for physician intervention and a physician isn't onsite, usually after hours or on the weekends. Doctors through telemedicine can weigh in on patient situations and help to avoid any unnecessary visits to the hospital. With this 200% usage increase, the sheer number of connects benefits the SNF workflow and defies the antiquated notion that healthcare workers cannot assimilate with new technology.
2. Highly Effective Care
While usage is essential, the results of using telemedicine are the most impactful for patients. Without an active doctor in the SNF 24/7, nurses are sometimes forced to transfer patients in an effort to connect them with a physician. Unnecessary trips to the hospital distress patients and interrupts clinical workflow. When Sound receives a call from a SNF about a patient, 96% of the time, the patient can be treated in place. This is hugely impactful on care quality and patient experience.
3. Reduced Readmissions
Readmissions severely impact SNF operations and finances and are even more grievous when later deemed unnecessary. When care is effective, timely, and available, hospital readmissions shrink. Sound reduced 30-day readmissions by 12.5% with SNF telemedicine. For some SNFs, this could mean the difference between qualifying for a high-quality network or earning value-based care incentives. Both clinical and financial outcomes are bettered by telemedicine. 
If you are interested in learning more about Sound Physicians' SNF telemedicine and the results facilities are experiencing, check out this Skilled Nursing News article for more.