April 10, 2019
Telemedicine Adoption and Success: Three Ways Leaders Can Set the Stage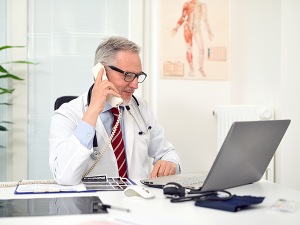 Like many innovations developed and adopted in medical practice, telemedicine is an exciting tool that can solve a set of needs. Soon, we will imagine the possibilities for how it will help us improve quality, efficiency, and care. Imagining is one thing, however, and reality is another. How can healthcare systems optimally deploy telemedicine to ensure success?
Telemedicine should be configured to serve patients and providers, not the reverse. Too often, as adoption becomes mission critical, the implementation process itself can overshadow the needs of stakeholders and lead to unintended consequences. Leaders and providers at hospitals and skilled nursing facilities will readily attest: regardless of its tremendous potential, the adoption of telemedicine can derail when discovery, development, and deployment are not well aligned with the workflow, expectation, and culture of the hospital, medical staff, patients, and community.
Here are three ways leaders can set the stage for telemedicine success.
1) Be clear about the scope and measurable outcomes you want to achieve.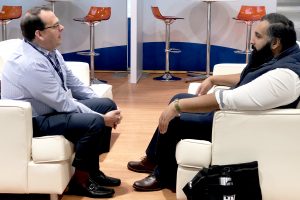 Telemedicine has evolved from facilitating one-off specialist consultations to also serving as a clinical management tool across the episode of acute care. Telemedicine expands access to specialists for small and rural locations, reducing transfers and keeping patients and families closer to home. Larger facilities can leverage telemedicine to change their staffing mix or build surge capacity. Telemedicine can effectively support clinical decision making, improve patient experience, and support the continuity of care by bridging the gap between hospitals, post-acute facilities, and emergency departments.
The key is to identify the optimal use of telemedicine for your facility. With proven capabilities to support clinicians within the hospital — including the intensive care unit  — as well as within skilled nursing facilities, a strong telemedicine partner can help define and deliver programs in the clinical areas that offer the greatest potential for positive impact.
2) Base your telemedicine program on patient and provider needs.
Ensure that your telemedicine partners, clinical providers, and administrative teams align on professional standards and training requirements, reimbursement and coding adjustments, hardware and software development, and patient expectations.
Involve key stakeholders in decisions and engage them as subject matter experts. In many cases, the input of referring physicians, the emergency department, nursing, and the admissions and discharge planning teams will inform the program's design for optimal implementation. From intake to bedside to post-acute care, these stakeholders are key to thinking through and addressing potential barriers before going live.
3)  Establish and nurture relationships among hospitalists, community physicians, advanced practitioners, nurses, and skilled nursing facility staff.
The right approach during discovery forms the foundation for trust. Active listening during discovery should continue as you train, guide, and check in with physicians and the care team through these changes. Properly implemented, telemedicine can improve provider satisfaction, recruitment, and retention. It can also enhance your culture, and attract providers who are committed to their patients while also seeking work/life balance. Telemedicine programs that work seamlessly can reduce the stress and workload of referring physicians and support the hospitalists, intensivist, and nocturnists who partner with them to provide their patients with the best possible care at the right time, and in the right setting.
Hospitals and health systems can make the shift to telemedicine seamless by partnering with a national network of physicians who have deep expertise in developing clinical workflows, provide performance-driven guidance, and understand the change management that's involved. Especially as hospitals and health systems swiftly find their way to value-based care, telemedicine is one very practical solution towards success.