March 12, 2021
Patient Experience Improvement in the Emergency Department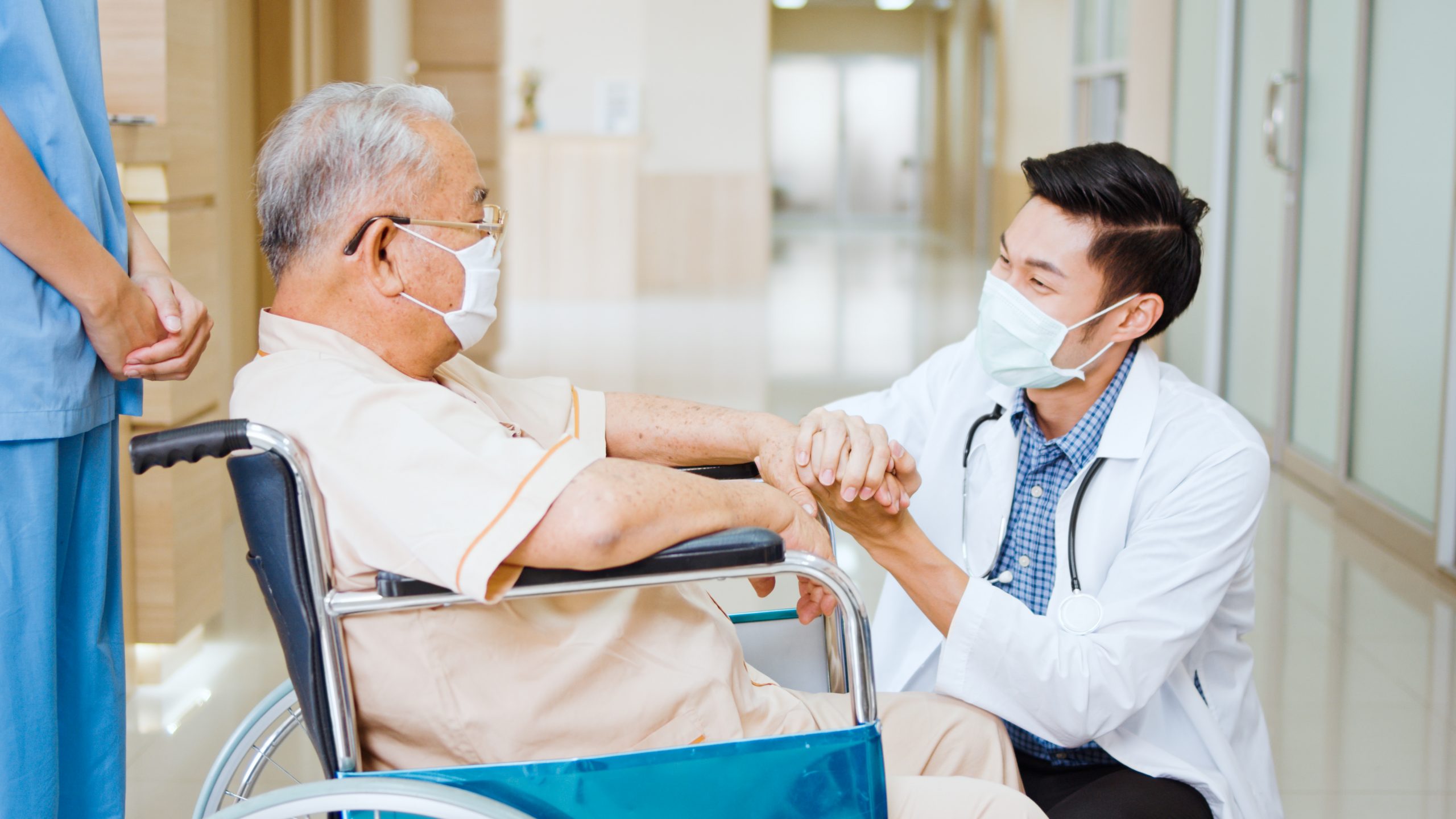 First impressions matter. And what's more, there's a short window to make memorable impacts that lead to customer loyalty. This is true for advertisers, presenters, sales teams, and, yes, even hospitals. The emergency department (ED) is often the first "customer touch-point" and provides a significant chance to enhance patient satisfaction and loyalty. For hospital administrators and clinicians looking to improve their patient experience (PX) culture and results, there are meaningful yet straightforward communication and process steps that can help.
Doctor-to-patient communication has a substantial influence on patient experience scores. Providing consistent PX education to your clinicians is helpful. Still, at Sound Physicians, we've seen better results when a defined PX structure leads the way. Then, in combination with a high-quality care model, a dedicated program builds a culture of patient experience improvement.
Highlights of Sound Physicians' emergency medicine PX program include:
Identify and assign a PX Champion to serve as the ED's subject matter expert. The PX Champion will implement best practices adopted by the PX team and collaborate with stakeholders to align the ED's PX initiatives with other hospital efforts. The "Champion" can also educate clinicians and hospital staff on the "whys" of PX.
Implement a PX Site Leadership Team comprised of EM clinicians, nursing leaders, staff nurses, and administrative leaders, including stakeholders from lab, radiology, etc. This team will ensure current PX initiatives, measurement, and successes are shared during staff meetings to build awareness and alignment.
Instill best communication practices like the five "Ws introduction" for patient communications: ""Who am I, What am I, What I am going to do, Why I am going to do it, What can I answer for you before I go?"
Create a process in which patients receive check-ins if there are delays. Even a quick chat to let the patient know they're top of mind or answering a question can result in better patient experience scores. During inevitable times when patients have to wait longer than usual for a test, test results, or to hear back from their doctor, anxiety can set in. The more anxious patients are about their visit, the more likely they are to express dissatisfaction over their care.
Create a repository and EM best practice guide. Sound's practice guide is dynamic and is continually expanding as we discover new approaches. Start with the tips we've provided here, experiment and measure the results, and record best practices in your guide!
Sound's 12-Stage PX Program to the Test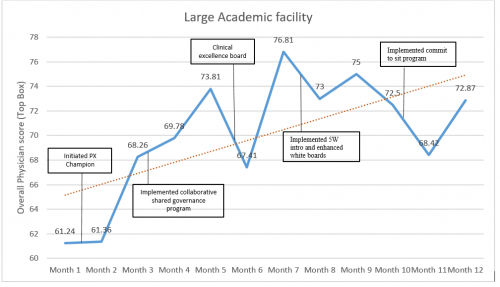 This chart highlights a large academic campus and principal teaching hospital, whose emergency department sees close to 48,000 patients per year. Their PX Site Leadership Team began implementing Sound Physicians' 12-stage plan in January 2020 to create a more robust patient experience culture. This ED was experiencing a flat physician top-box-score trend. From initially selecting a PX Champion to following our program's stages, each new element we introduced created an upward trend. During the first 12 months, the hospital saw physician PX scores increase by 19%. These results are noteworthy, given the team achieved this through the COVID-19 pandemic. As we continue to build the PX culture with this partner in 2021, we expect to see a sustained cultural transformation and an upward trend in metrics.
What we've shared here are condensed highlights of our full Sound Emergency Medicine PX program. If you'd like to learn more about our 12-stage approach, please click here to send us an email.