January 26, 2023
Pathway to Purpose: A Reflection for CRNA Week
By Erik Rauch, CRNA, Regional CRNA Director, Sound Physicians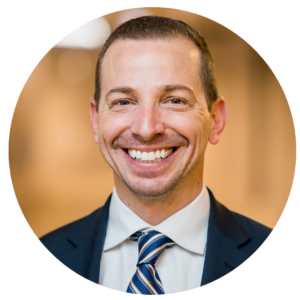 Growing up, I always wanted to be in healthcare to help others in need. However, I never expected to become a certified registered nurse anesthetist (CRNA) as it was a profession I had never heard of. 
It wasn't until I finally began my Bachelor in Science of Nursing (BSN) Program at the University of South Florida (USF), when I started my rotations in the operating room, that I was introduced to the world of anesthesia. I still remember the first time I saw someone put to sleep under general anesthesia for a large orthopedic procedure. The fact that the patient could undergo such an invasive procedure and not have any recollection or even pain afterward was one of the most fascinating things I'd ever seen. I then discovered that the healthcare professional who made all of that happen was a CRNA. I all of a sudden went from having never heard of a CRNA before to now researching graduate programs where I could eventually become one. I'll never forget the first day of my CRNA program at Florida Gulf Coast University. Our program director told us, "You're getting into one of the most rewarding professions, where people are going to be trusting you with their lives in their most vulnerable moments." She was 100% right.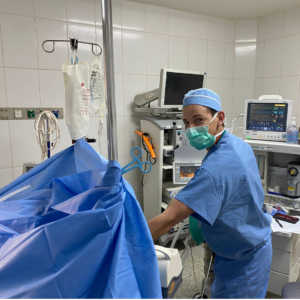 CRNAs are advanced practice registered nurses trained specifically in the field of anesthesia and can work in every setting where anesthesia is delivered in the United States. While state statutes define the roles and responsibilities of CRNAs, and can vary from state to state, CRNAs are the most utilized anesthesia providers across the country. In fact, CRNAs safely administer over 50 million anesthetics each year. The most efficient uses of CRNAs in the healthcare system are when they are allowed to practice to the full extent of their training. This allows them to work in true collaboration with the rest of the surgical care team.  
I've now been a CRNA for almost 16 years. In that time, I've taken on just about every role you can imagine a CRNA could do. In addition to providing clinical anesthesia care, I've held various regional clinical leadership positions. I've also had the opportunity to teach and be the program director for the University of South Florida's CRNA program in Tampa. And lastly, I've had the opportunity to serve on various board positions within the Florida Association of Nurse Anesthesiology, and now currently serve on the national board for the American Association of Nurse Anesthesiology.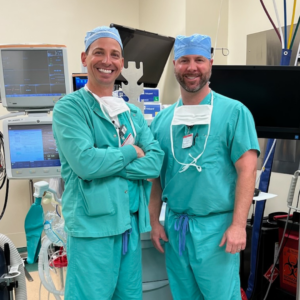 A new Florida leadership opportunity eventually brought me to Sound Physicians to serve as a regional CRNA director. I was drawn to Sound's philosophy regarding how they approach CRNAs and their involvement in anesthesia teams — there's such emphasis on true collaboration between CRNAs and physician anesthesiologists. I'm treated as an equal and respected by my team and hospital leadership. Here, I'm able to use my experience, education, and skillsets to help healthcare administrators improve the quality and efficiency of patient care at their facilities by building strong anesthesia teams that maximize everyone's potential. 
A CRNA plays one of the most vital roles in any hospital or surgery center. And even though CRNAs provide the most anesthesia care of any provider in the country, this fact often goes unappreciated — especially by the general public. National CRNA week gives me the opportunity to bring awareness to the profession I love and help people understand why CRNAs are essential.