January 2, 2019
Five Questions Every Hospital Administrator Should Ask in 2019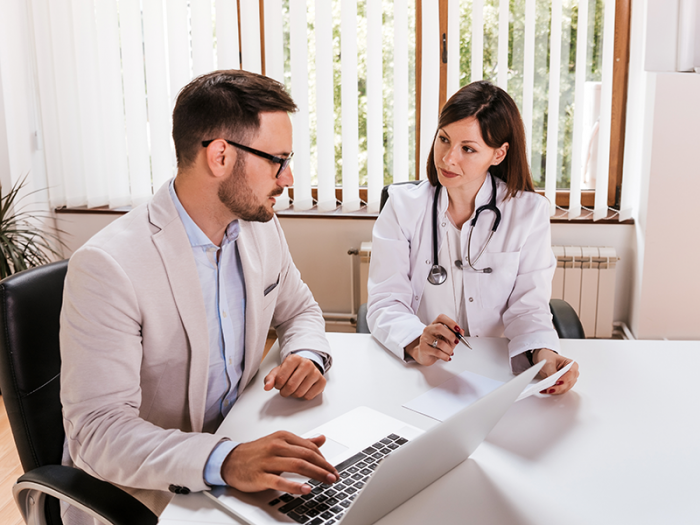 As Chief Medical Officer of Sound Advisory Services, I talk to dozens of hospital administrators every year. In 2018, conversations often focused on anxiety around increased payer scrutiny, new reporting demands, higher costs, and the reality of shrinking reimbursement.
Many hospitals and systems that consistently met budget in the past are now watching black turn to red as they struggle to realign and invest in delivering more effective, efficient care. Hospitals that previously got by doing "business as usual" are falling further behind as hospital medicine continues to shift direction. As we look ahead to the challenges 2019 will bring, I encourage you to ask the following five questions:
1. Are your observation and hospital outpatient stays increasing?
Changing commercial insurance practices, regulations, and guidelines mean more patients are falling into the observation category, sometimes inappropriately. If your observation rate has increased, it's likely your physicians and case managers are struggling with the changes and are keeping patients in observation rather than risking a denial. Being gun-shy about admitting a patient not only has ramifications for a hospital's bottom line but also might mean that beneficiaries are not receiving benefits due to them.
2. Are your commercial denials increasing?
I've heard from several administrators that denials have spiked over the last few months, particularly from their commercial payers. We're seeing payers increase the intensity and scrutiny of concurrent reviews and cases with missing clinical information or poor documentation are at risk. Taking steps to make sure patients are documented in an accurate manner that clearly states their medical needs is critical for hospitals to survive and avoid frivolous denials over technicalities.
3. Are you participating in population health initiatives?
Accountable care organizations (ACOs) and the Bundle Payment for Care Improvement (BPCI) [KS1] Advanced program are changing the way healthcare gets delivered, leading to potential consequences for hospitals, including length of stay and case mix index(CMI). One of the biggest impacts of population health initiatives is a reduction in overall admissions and an increase in the percentage of admitted patients who may require a higher intensity of clinical care.
Efforts to discharge to home rather than a skilled nursing facility might also mean that some patients stay in the inpatient setting for an extra day. It is important to keep a close eye on how population health efforts are affecting the inpatient environment both for planning purposes and to ensure that rational decisions are being made to improve patient care rather than to boost program metrics at the cost of the hospital.
4. Does case mix index (CMI) accurately reflect the acuity of your patient population?
CMI measurements describe the acuity seen at a facility. If documentation is incomplete or if outdated terms are used, patient acuity and complexity will be understated. It will appear that healthy patients are admitted to your hospital and that they experience poor outcomes and excessively long stays. CMI tells the story of your hospital's patient population and directly impacts hospital finances – the more complex the case, the higher the reimbursement. If documentation does not reflect the severity of a patient's condition, your hospital will not be paid fairly for the work you provided.
5. Are your hospital's geometric mean length of stay (GMLOS) goals being met?
The root cause of poor length of stay can be a variety of factors including inefficiencies at the individual, department or hospital level, excess utilization, and poor transitional planning. There are many costs to a hospital when a patient has an excessive length of stay, including the opportunity cost when fewer patients can be served.
Resolve to Take Action
Hospitals struggling with any of these five issues will, no doubt, see a direct impact on the bottom line. Resolve to take action in 2019 by adding an onsite physician advisor to your team. While it may be tempting to try and do it all yourself, the reality is hospital administrators, and CMOs in particular, do not have the bandwidth for all of these initiatives.
An onsite physician advisor can address status, length of stay, case mix index, and denials, providing education and initiatives that will impact the bottom line while improving the delivery of care.
If you are struggling in any of these areas, find out how Sound Advisory Services can help support your efforts. Contact us to learn more.