December 20, 2018
Six Highly-Recommended Books for Last-Minute Gifts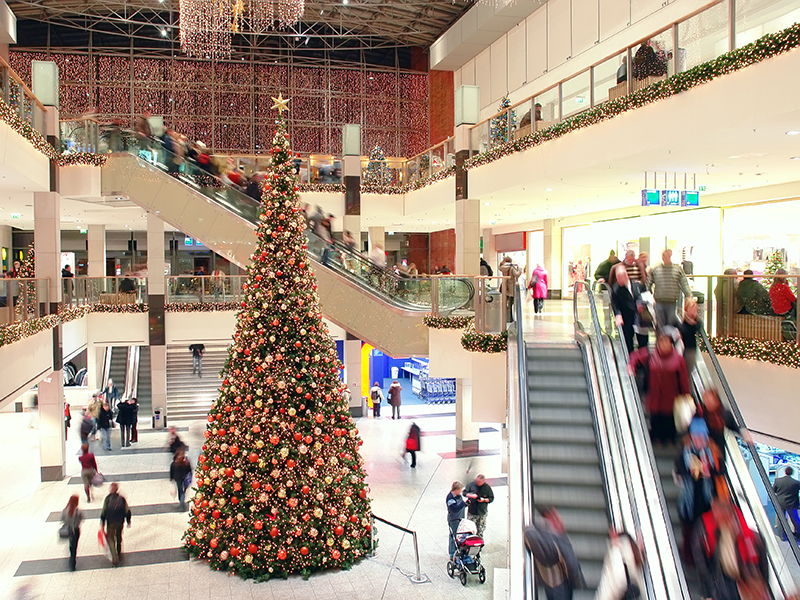 At the beginning of 2018, we launched Critical Matters, a podcast that covers a wide range of topics related to the practice of critical care medicine. Throughout the year, I had the privilege of speaking with many highly accomplished and knowledgeable colleagues. Many of them are true thought leaders in our field.
At the end of each podcast, we take some time to tap into the wisdom of our guests with questions not directly related to the topic discussed in the episode. One of my favorite questions relates to which book has influenced them the most or which book they have gifted most often to others. The answers provided include books on a range of topics including leadership development, fictional stories, and dignity at the end of life.
If you're looking for a last minute gift, these books may be a great option! OR, if you're looking to add some reading to your 2019 to-do list, I guarantee you'll find something fascinating with the books listed here.
About the book:
Peopled by larger-than-life heroes and villains, charged with towering questions of good and evil, Atlas Shrugged is Ayn Rand's magnum opus: a philosophical revolution told in the form of an action thriller.
Why we recommend it:
"That book absolutely changed my life. It changed the way I viewed many things, and it was very inspirational." Dr. Lakhmir S. Chawla
Mentioned in the episode, "Angiotensin II for Vasodilatory Shock"
About the book:
How to Win Friends & Influence People is about building relationships which leads to personal and business success. You'll learn to make friends, increase your popularity and influence, and much more.
Why we recommend it:
"This book has by far had a major impact on my life not just in clinical medicine but in general with friends, family, and meeting new people at work." Dr. John Greenwood
Mentioned in the episode, "Critical Care of the Cardiac Surgery Patient"
About the book:
Paulo Coelho's masterpiece tells the mystical story of Santiago, an Andalusian shepherd boy who yearns to travel in search of a worldly treasure. His quest will lead him to riches far different — and far more satisfying — than he ever imagined. Santiago's journey teaches us about the essential wisdom of listening to our hearts, of recognizing opportunity and learning to read the omens strewn along life's path, and, most importantly, to follow our dreams.
Why we recommend it:
"It's one of those books that teaches you the importance of living your life to a goal, to actually have a personal legend, to be passionate about your life." Dr. Pratik Doshi
Mentioned in the episode, "Noninvasive Ventilation (NIV) and High-Flow Oxygen Nasal Cannula"
About the book:
The nameless narrator of the novel describes growing up in a black community in the South, attending a Negro college from which he is expelled, moving to New York and becoming the chief spokesman of the Harlem branch of "the Brotherhood", and retreating amid violence and confusion to the basement lair of the Invisible Man he imagines himself to be. The book is a passionate and witty tour de force of style, strongly influenced by T.S. Eliot's The Waste Land, Joyce, and Dostoevsky.
Why we recommend it:
"Much like medical errors, it's when you don't acknowledge that there's a problem, it can erupt into a much larger problem." Dr. Nitin Puri
Mentioned in the episode, "Medical Errors"
About the book:
In The Power of Habit, award-winning business reporter Charles Duhigg takes us to the thrilling edge of scientific discoveries that explain why habits exist and how they can be changed. Distilling vast amounts of information into engrossing narratives that take us from the boardrooms of Procter & Gamble to sidelines of the NFL to the front lines of the civil rights movement, Duhigg presents a whole new understanding of human nature and its potential.
Why we recommend it:
"He talks about what drives our habits in our daily lives both personally and professionally. And every habit has a queue, a routine, and a reward." Dr. Julia Barr
Mentioned in the episode, "The ABCDEF Bundle"
About the book:
Atul Gawande, a practicing surgeon, examines the limitations and failures — in his own practices as well as others' — as life draws to a close. Riveting, honest, and humane, Being Mortal shows how the ultimate goal is not a good death but a good life — all the way to the very end.
Why we recommend it:
"It's about the dignity of life and the dignity at the end of life. We deal with that every day, and we deal with it ourselves. It's an important part of life." Dr. Robert B. Shoene, FACP
Mentioned in the episode, "From Everest to the ICU"
I hope you enjoy these books. If you have additional recommendations, let me know in the comment section.
Subscribe to the Critical Matters podcast to hear thought leaders discuss trending clinical topics and get additional book recommendations.