December 17, 2020
Clinicians, Take a Seat!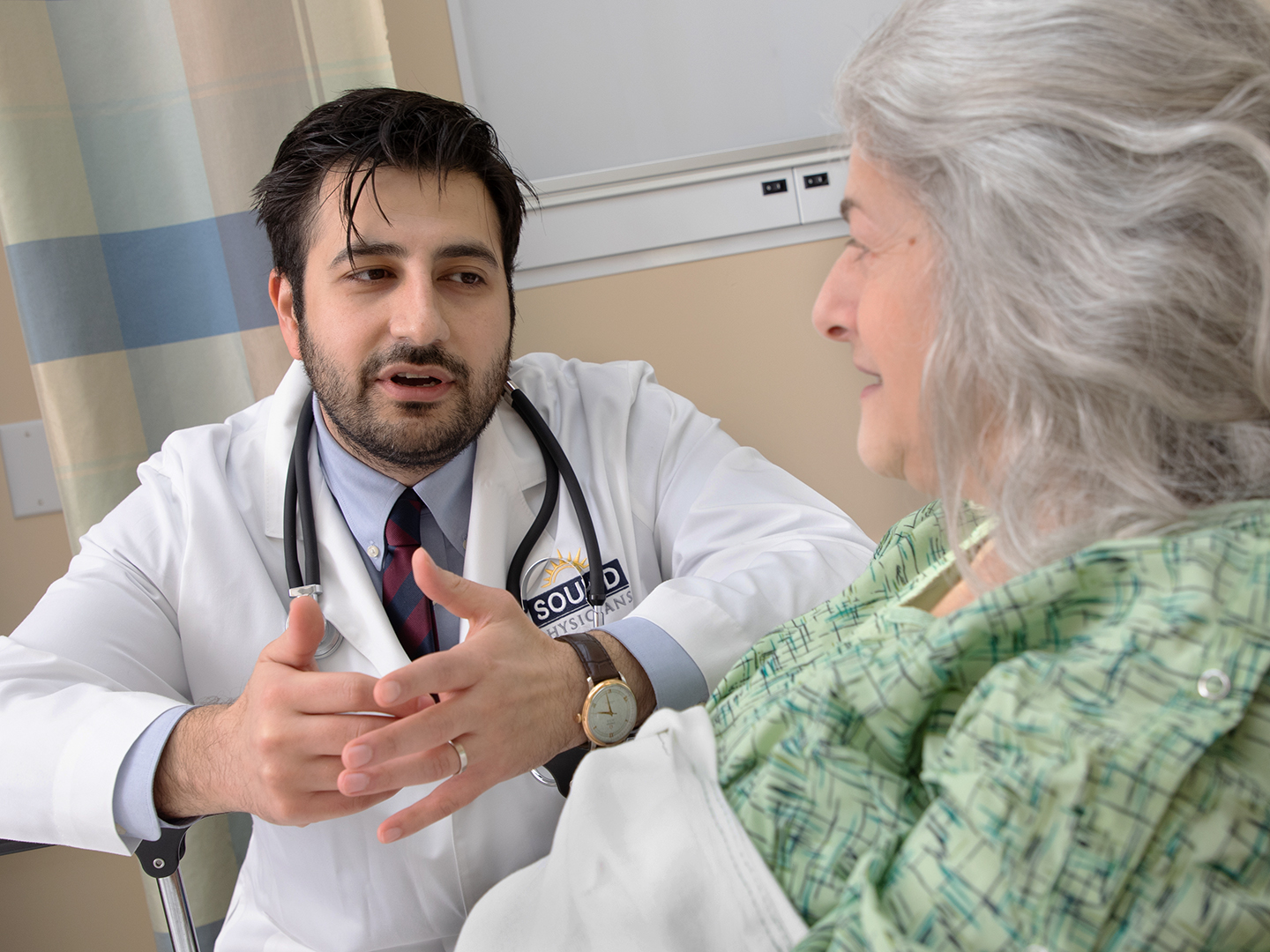 As Chief Experience Officer of Sound Physicians, I spend a good deal of time working with clinical teams to improve patients' experience of care. The Society of Hospital Medicine has previously defined "patient experience" as "everything we say and do that affects our patients' thoughts, feelings, and well-being." A concept whose definition includes the word "everything" is bound to be complex. But when it comes to improving the patient experience and HCHAPS scores, sometimes the most effective solutions come in simple forms. One of our hospital medicine teams here at Sound is tackling a universal patient experience challenge with creativity in their efforts to "Commit to Sit."
The data are strong for sitting
The data show the positive impact of doctors sitting down. A 2010 study from The University of Kansas Medical Center showed that when doctors are seated during hospital encounters, patients perceive them as spending 40% more time at the bedside than if they were standing. Most importantly, patients of seated doctors are more satisfied with their care and report a better understanding of their condition. In fact, when doctors sit down, 95% of patients' post-visit comments are positive. When doctors stand, that number drops to 61%.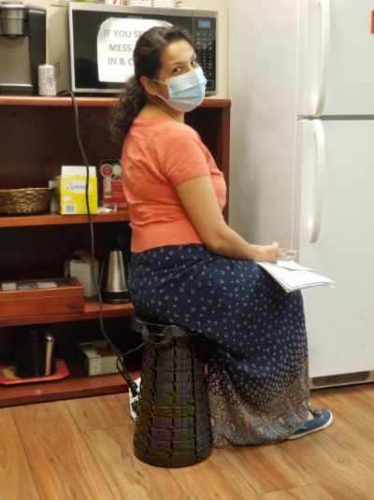 A 2017 study presented at The Society of Hospital Medicine's HM17 annual conference corroborated some of these findings. When a physician sat down (as opposed to any other healthcare provider), patients were more likely to report that their provider kept them well informed and spent appropriate time with them.
So, what's all the fuss? One solution to improve patient experience seems simple enough: clinicians should sit down! But, not so fast… where's the seat?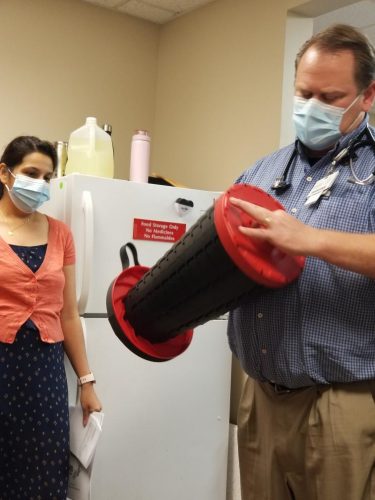 "We recognize the value of sitting down with our patients, but we sometimes meet with barriers like not enough space in the room to keep a chair. Or, if there is a chair, the patient might use it to store their personal belongings," said Dr. Dwayne Gard, MD, Chief Hospitalist.
Firm on the importance of being seated while talking to patients, Dr. Gard and his team now carry a portable, lightweight folding stool with an attached shoulder strap for easy transport on their rounds. This easy solution opened the door to further conversations with hospital staff on incorporating sitting for each patient encounter. The nurses joined in this project too, and are more conscious to ensure a cleared space for either a portable or stationary chair.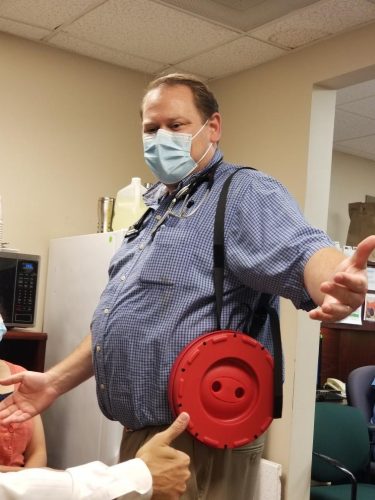 Dr. Gard is also using a new tactic to increase the positive effect of sitting. He first asks the patient if it is okay to sit and talk, giving the patient more ownership of their environment and making them feel less vulnerable when they've less control due to their illness.
We continue to learn that physicians who sit during patient encounters are described as engaged, compassionate, respectful, welcoming, and not in a rush. As we continually look to improve care and outcomes, it is essential to develop therapeutic relationships with patients and families, and sometimes the best solutions can be simple ones. If you're a clinician and have tips on improving patient experience, please share your experiences and learning in the blog comment section.