June 3, 2019
Avoiding Sepsis Downgrades and Denials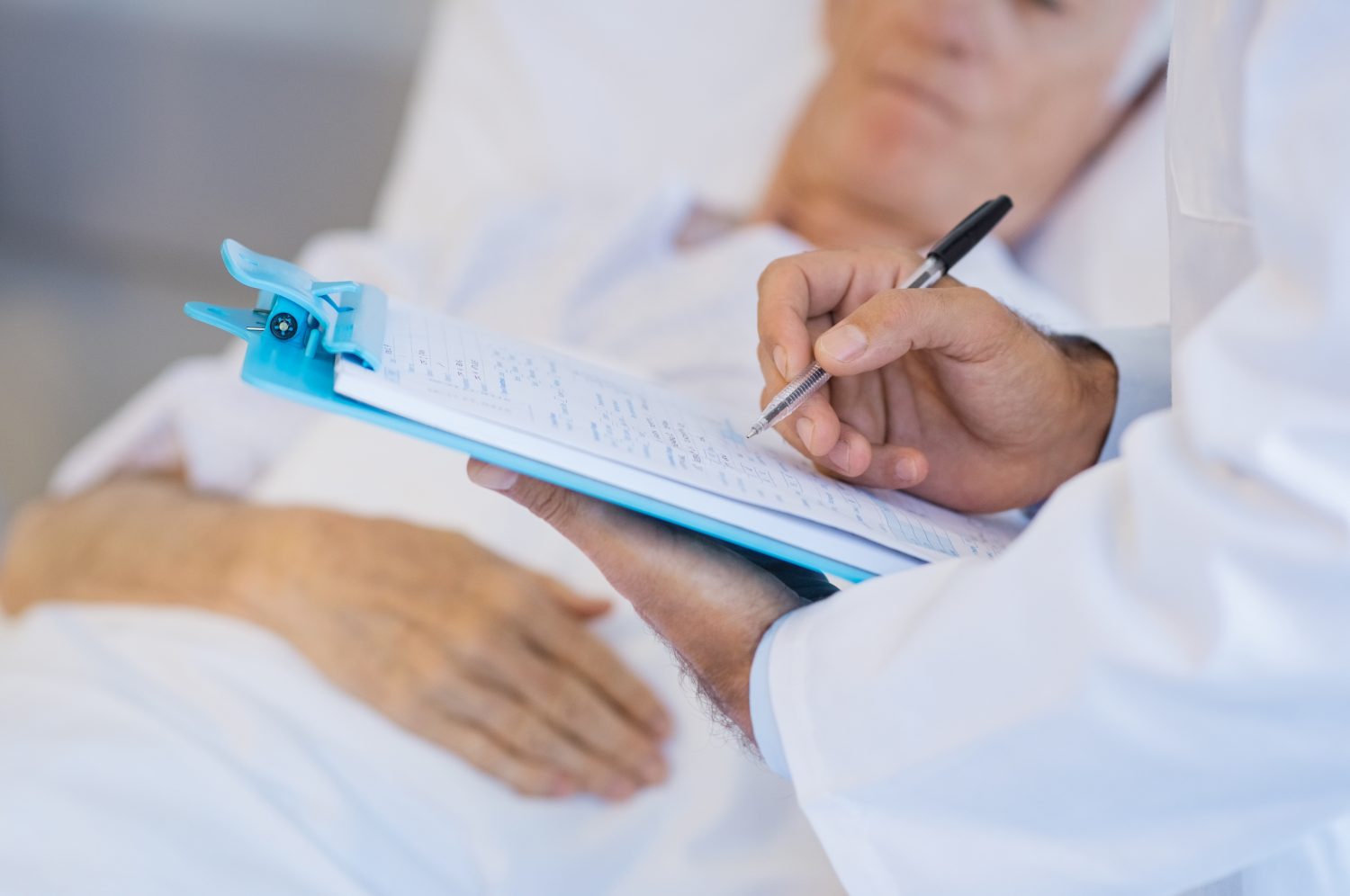 This post was contributed by one of our remote physician advisors, Hemant Gupta, MD, MSc.
Sepsis is a serious medical condition that occurs when the body reacts to an infection resulting in injury or failure to its own tissues and organs. For those of us who work in hospital medicine, sepsis has been and continues to be a major concern, as it is still one of the leading causes of hospital deaths.1 In the United States, severe sepsis is estimated to contribute to more than 200,000 deaths a year2 which is why much of the focus on sepsis research has been on early identification of the patients at the highest risk of mortality.
As a physician advisor, I often see cases where patients with sepsis are denied inpatient status because they don't meet the condition's "definition". I've developed some specific strategies for arguing for inpatient status for these patients, which I would like to share with you here. But first, let's take a step back and look back at the evolution of the sepsis diagnosis, especially the scoring system.
SEPSIS DEFINITIONS FROM 1991 – 2019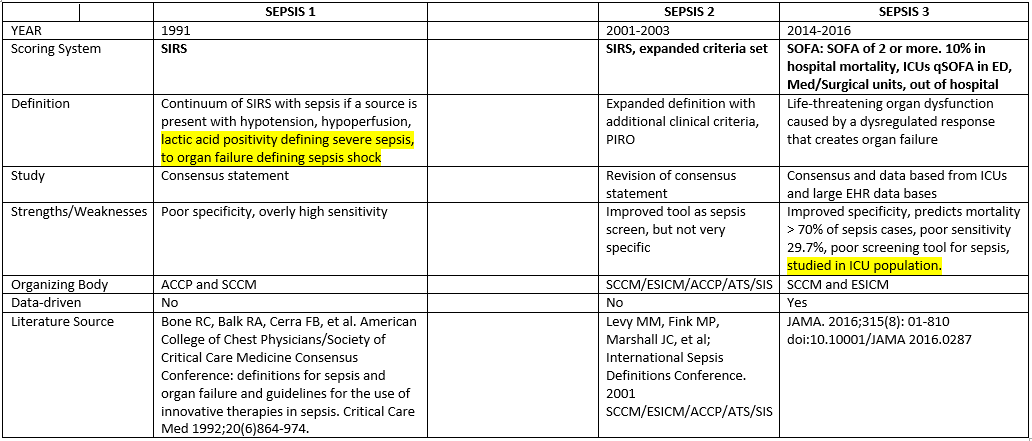 While the newest definition of sepsis is an improvement in the sense that it is the only data-driven definition, the reality is that none of the scoring systems used over the past 25+ years (SIRS, SOFA, qSOFA) diagnose sepsis. SOFA and qSOFA were designed to predict the mortality of patients in sepsis, not to diagnose it. 70% of patients with sepsis will not score a 2 on the SOFA or qSOFA3. This is why sepsis continues to be a diagnosis best made at the bedside by the patient's physician/clinician.
It is all too common that we diagnose sepsis at the bedside, only to get this type of response from the insurance provider:
The patient has a localized infection, did not show signs of dysregulated immune response, and met 0 criteria on the SOFA sequential organ function assessment. Therefore, according to Sepsis 3, which is well documented, reviewed, and clinically tested, this patient did not have sepsis. We will not support up coding, and we are not required to pay for this DRG. While we do not question the medical management of this case, we do question the diagnosis. We will pay for observation services.
Often, the insurance company cites the 2016 JAMA article SEPSIS 3 definition, but there are newer, more relevant studies that offer a compelling argument in contradiction to the SEPSIS 3 definition. If sepsis denials are something you are struggling with, here are some suggestions to counter the insurance provider's argument.
Outline how many healthcare professionals diagnosed sepsis in the electronic health record (EHR). Include ED doctors, hospitalists, critical care doctors, infectious disease doctors, surgeons, and wound care. Include the physicians' specialties, known board certifications, and their qualifications to diagnosis sepsis.
List their identified risk assessments, including immunosuppression, uncontrolled hyperglycemia, hemodynamic instability, MAP scores, etc.
If there is a consensus of the diagnosis within the progress notes, H&Ps, and consults, point it out.
Reiterate that hospitals do not diagnosis sepsis, clinicians at the bedside do.
Were hospital resources used to treat the patient's sepsis? If so, according to the evaluation and management (E/M) coding world, only a practicing clinician who evaluates and treats the patient, and who diagnoses, treats, and measures the response to therapy is qualified to diagnose it.
Site recent articles that support your case. Here are a few I have found useful in my practice:
Comparison of the Quick-SOFA and Systemic Inflammatory Response Syndrome Criteria for the Diagnosis of Sepsis and Prediction of Mortality, December 28, 2017 All rights reserved. CHEST JOURNAL. 2017 American College of Chest Physicians. Published by Elsevier Inc.
Systemic Inflammatory response syndrome, quick sequential organ function assessment, and organ dysfunction: insights from a prospective database of ED patients with infection. Chest. 2017;151:586–596 Williams, J.M., Greenslade, J.H., McKenzie, J.V., Chu, K., Brown, A.F., Lipman, J.
Poor performance of quick-SOFA (qSOFA) score in predicting severe sepsis and mortality – a prospective study of patients admitted with infection to the emergency department. Scand J Trauma Resusc Emerg Med. 2017;25:56
Systemic Inflammatory Response Syndrome, Quick Sequential Organ Function Assessment, and Organ Dysfunction, Insights from prospective Database of ED patients with Infection. CHEST 2017; 151(3): 586-596
In summary, sepsis continues to usurp significant healthcare resources. The society definitions may have become more specific. However, sepsis still remains a bedside clinical diagnosis that only the managing clinician can document. The current definition, while specific to ICU patients, does NOT encompass the continuum of all patients (outpatient, urgent care, emergency department, and hospital floor). I will provide a more in-depth discussion on strategies to successfully appeal insurance downgrades of sepsis in our upcoming webinar.
Dr. Ahtaridis presented a more in-depth discussion on this topic in the Sound Advisory Services webinar, Strategies to Combat Inappropriate DRG Downgrades. Click here to watch the webinar.
Learn how a physician advisor plays an essential role in helping to reduce risk, improve patient outcomes, and ensure that doctors place patients in the right status. Click here to watch the video.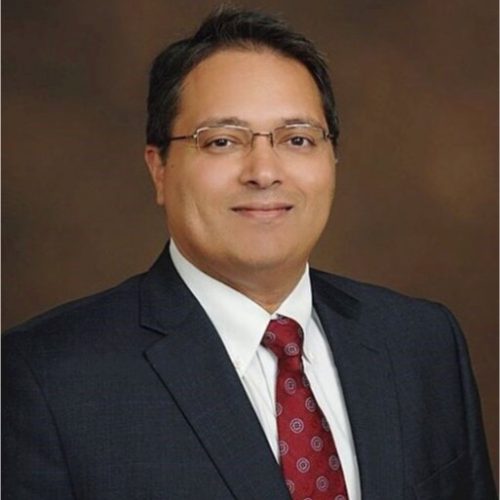 HEMANT GUPTA, MD, MSc has been a Sound physician advisor since 2018. Prior to joining Sound, he served as CMIO for Ascension Health, one of the largest non-profit Catholic healthcare organizations in the U.S. with over 120 hospitals.
References:
1. National Institute of General Medical Sciences: https://www.nigms.nih.gov/education/pages/factsheet_sepsis.aspx
2. Munford RS (2011). "Ch. 271: Severe Sepsis and Septic Shock". In Longo DL, Fauci AS, Kasper DL, Hauser SL, et al. (eds.). Harrison's Principles of Internal Medicine (18th ed.). New York: McGraw-Hill. pp. 2223–231. ISBN 9780071748896.
3. Poor performance of quick-SOFA (qSOFA) score in predicting severe sepsis and mortality – a prospective study of patients admitted with infection to the emergency department. Scand J Trauma Resusc Emerg Med. 201; 25:56