November 19, 2020
A Champion Response to Covid-19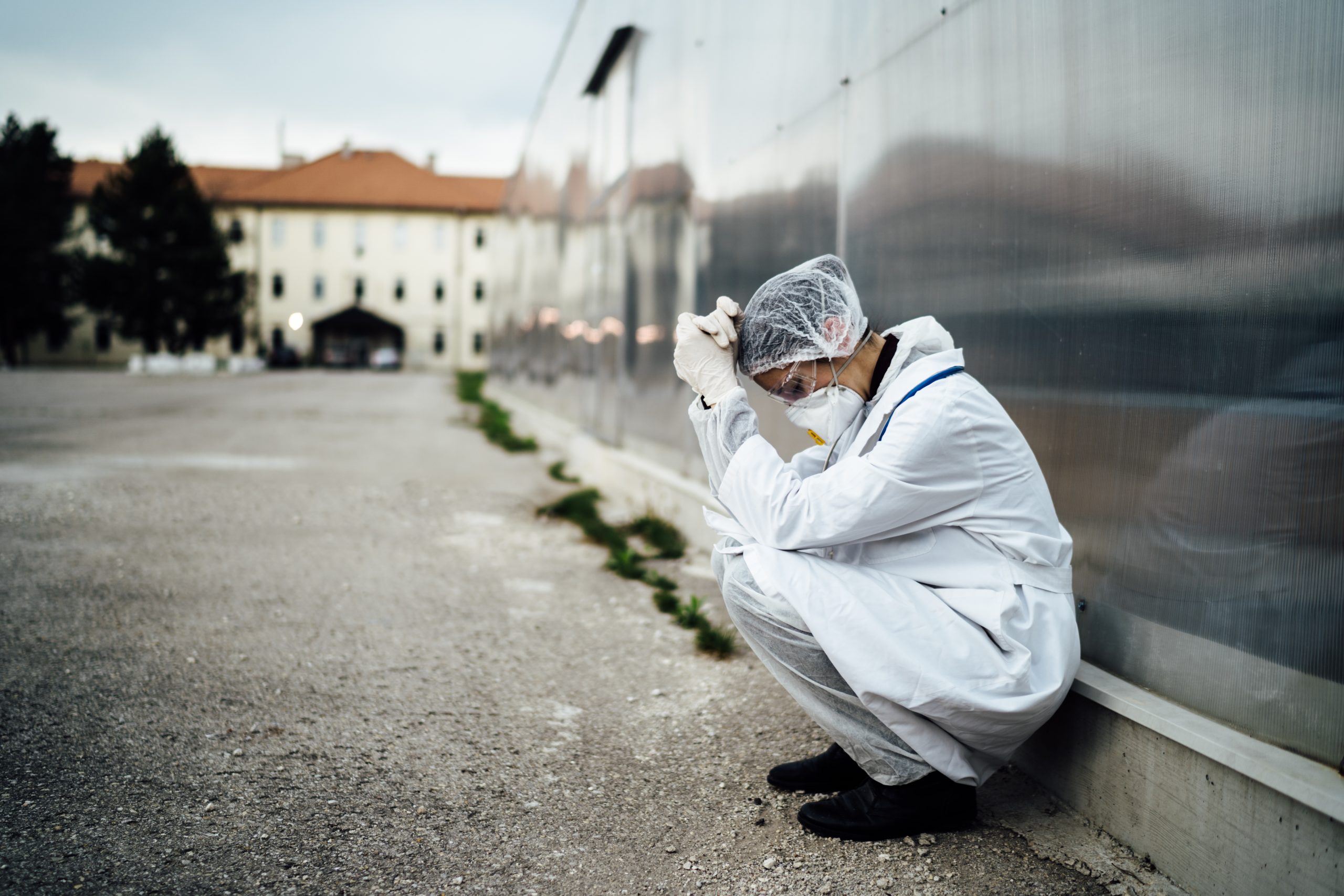 There is a dramatic uptick in COVID-19 cases across the Nation. In my home state of Illinois, multiple counties are renewing COVID-19 restrictions, and indeed the next wave of this pandemic looms over our Nation. We are all drained from this pandemic, tired from the fear of contracting the virus or spreading it to our social circles. Clinicians are struggling to endure the multitude of patients suffering. But, as we grow tired and exhausted, we must steadfastly remember that our fatigue is natural. SARS CoV-2 is not suffering from the same fatigue, however. It is not taking a break, and we must keep up our guard to prevent SARS CoV-2 from roaring back. I applaud my fellow clinicians everywhere and empathize with your plight. I want to share these tips that are helping me tremendously to combat COVID-19 fatigue:
Stay calm, as much as possible
This pandemic is unprecedented. As a critical care physician of over 18 years, I haven't seen anything like this before, including the 2009 H1N1 pandemic. This disease creates excessive stress and fear. Small doses of anxiety are useful and help keep us vigilant and focused, but too much fear is paralyzing, and for our patient's sake, we need to remain poised. Remember, your wellbeing affects your performance and patient outcomes.
Resist Your "COVID-19 PPE fatigue"
Keep wearing your PPE, don't let your guard down. We are not immune and must resist PPE fatigue at all costs. Avoid wearing your masks below your nose, don't forget to don PPE when going into patient rooms and continuously remind yourself of best PPE practices. Even if the public is tired of wearing masks, we cannot be. We are healthcare professionals, and we must lead by example. As well, continue to educate the public and the health professionals all around you. This is a community-based fight.
Keep social distancing, especially in our call rooms and break areas
It heartens me that we desire human contact yet cannot shake hands or other social connection forms. SARS CoV-2 never rests, and it loves it when we fail to social distance. Just as we need to lead by example by wearing masks, we also need to lead by example with social distancing. It makes no sense to be covered head to toe in PPE when seeing all our patients, yet pack together with no masks in the physicians' lounge to eat and commiserate. Remain vigilant!
Harness COVID-19 learning and use the knowledge to help our patients
Clinicians are in a better spot compared to last February. We have learned more about how to treat best and manage this horrific illness. For example, just because a high flow nasal cannula has shown some success in warding off intubation for COVID-19 patients doesn't mean we can't also use that with patients who suffer hypoxia without COVID-19. Just because self-proning has also worked with COVID-19 doesn't mean that we cannot use it for non-COVID-19 patients. Let's use the knowledge we've gained and harness it for potentially other applications.
Look, I get it, the pandemic is brutal, and we are all hurting from it. SARS CoV-2 has not let up and won't become complacent. As battered as we may be, we need to remain vigilant and strong as we eagerly await a vaccine. The best sports teams maintain their effort throughout the entire game, even when they are behind. Sadly, I am not sure we are even at halftime, and we can't let up now. Doing so will let the virus take over. As healthcare professionals, we cannot and will not let that happen.