March 18, 2020
Using Telemedicine to Respond to COVID-19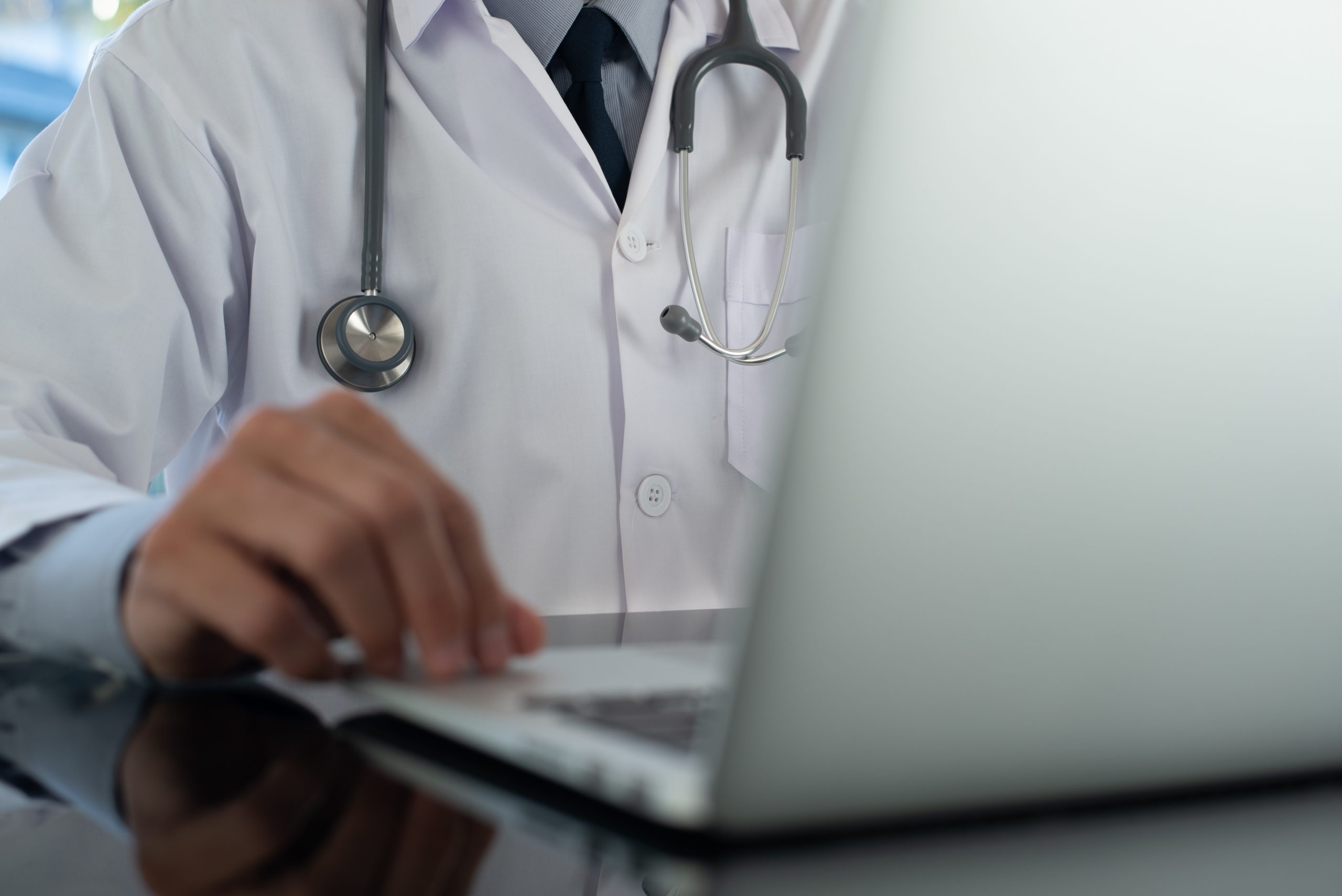 As a hospitalist and National Medical Director for Sound Telemedicine, I engage in many emergency planning scenarios and model deployments on local, regional, and national levels. During a healthcare emergency, one of the core problems to solve is access to physicians and advanced practice providers. What is different with the COVID-19 healthcare emergency is the mode in which we enable access to clinicians.
I tend to think of the continuum of care in three settings: pre-hospital, hospital or acute care setting, and the post-acute care setting like a Skilled Nursing Facility (SNF) or a patient's home. Through the technology of telemedicine, clinicians can care for acutely ill patients in all three care settings, no matter their location.
We are all very conversant with the direct-to-consumer model of telemedicine, which has its place in the national response to the COVID-19 virus. However, clinician initiated telemedicine can also play a significant role in acute care and post-acute care settings.
Acute Care Telemedicine
In the acute care setting, there are many options and opportunities for telemedicine to support clinicians in managing acutely ill patients. In the emergency room, groups can implement Tele-triage models. Sound Emergency Medicine has such a model in operation in Memphis, TN, that enables one clinician to tele-triage patients entering the ER and start them on treatment protocols to effectively facilitate their care. It can also enable one clinician to triage multiple emergency rooms. This care model not only facilitates throughput and care, but it also addresses potential staffing shortages healthcare facilities are likely to encounter during a pandemic like COVID-19.
Once clinicians determine a patient needs additional care, they can deploy Tele-ICU, Tele-subspecialty, and Tele-hospitalist models. In the Tele-hospitalist model, a virtual hospitalist can support and supplement on-site clinicians. The Tele-hospitalist can admit patients through synchronous video technology, be available to care for admitted patients, provide consultations, run rapid responses, and help facilitate codes. In many rural facilities, a Tele-hospitalist can enable the management of intensive care patients. If additional support is required, clinicians can implement care via these models any time, day or night. In situations like the COVID-19 crisis, telemedicine can be used to care for patients who are under isolation while in the hospital, which allows in-house clinicians to care for non-isolated patients without the risk of exposure to the pathogen.
If in-house clinicians require quarantine after coming in contact with the virus or have contracted the virus themselves, telemedicine can help mitigate resulting staff shortages. When in quarantine, clinicians can use telemedicine to continue caring for patients from their homes.
In 2018 during Hurricane Florence, Sound Telemedicine successfully deployed a Tele-hospitalist model at our partner hospital, Onslow Memorial Hospital in Jacksonville, NC within 48 hours. We provided care for admitted patients so that in-house clincians could continue caring for patients in the ICU and ER that needed admitting.
Post-Acute Care Telemedicine
In the post-acute setting, Tele-SNF models provide access to physicians during nights and weekends with the overall goal to reduce avoidable readmissions. In situations like COVID-19, clinicians can use telemedicine to round in SNF or on long term care residents in cases where their regular clinician may not be available or when on-site staff is overwhelmed caring for other ill residents. As we see in Seattle, residents in SNF and long term care facilities are particularly vulnerable. The key to success during a virus pandemic is to leverage telemedicine to maintain quality care while limiting exposure to other individuals in the community by treating the resident in place. Telemedicine can also be utilized by home health agencies to provide on-demand access to physicians if patients require changes to in-home care.
The current pandemic is in its infancy. Many individuals have not had testing, and there will be a historic strain on our nation's healthcare system. Unlike many previous national emergencies and epidemics, we are now better equipped to rapidly deploy telemedicine to our acute and post-acute facilities to provide high-quality care to our communities across the country.
Click here to learn about how Sound Physicians is innovating during these uncertain times.