March 7, 2018
Transitions of Care: Beyond the Diagnosis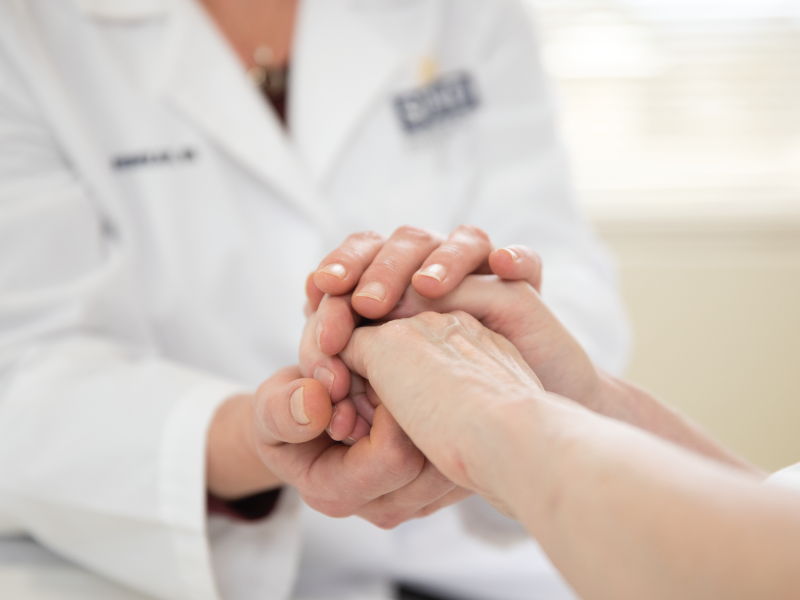 I started my hospitalist career over three years ago and have become accustomed to the day-to-day rush that the hospital environment dictates. As I take care of patients in the hospital, I am grateful to be able to address their acute issues. It's gratifying to be able to take care of patients at their most vulnerable, when their emotions and worries are running high. In return, they are thankful for the effective care I provide. When patients leave the hospital, responsibility for care shifts back to the patient and their family. Admittedly, on occasion, I've been frustrated when a patient is readmitted to the hospital because they did not follow the discharge instructions.
Lacking the resources
Consider what happens when a patient lacks resources to help themselves once they leave the hospital. It's not uncommon to encounter uninsured patients without a primary care provider, insufficient funds for medications, and lack of transportation options to get to follow-up appointments after leaving the hospital. In fact, there is a growing trend of patients who are readmitted time and time again caused simply because they lack the resources to follow the care plan outlined by the physician at discharge. As physicians, we have a duty to provide better transitions for patients as they leave the hospital. It's particularly difficult to help patients who are indigent, don't have a support system or don't have financial resources to help themselves. Our team recognized the lack of support in our community to help patients who lack resources and have the greatest needs. We wanted to truly make a difference for these patients. The Sound Physicians hospitalist team at Texas Health Huguley, a 213 bed hospital in Fort Worth, South, decided to start an innovative Transition Clinic for patients who were in greatest need of help. Together, with the help of Texas Health Huguley hospital administration and the community of physicians, we opened the clinic and saw our first patient in February 2018.
Many reasons for non-compliance
The first patient I saw was a 62-year-old female with serious co-morbidities, including systolic congestive heart failure with an ejection fraction of 10% and an implanted defibrillator. Recently she'd been started on a blood thinner for a clot in her heart and had a long list of medical conditions requiring multiple medications. Due to the complexity of her issues, we needed to provide close monitoring in an outpatient setting where she could have access to many specialists. During our visit, I asked her, "Are you taking the medications listed on your recent discharge summary?" Her reply not only stunned me, but came as a reality check. Since her discharge from the hospital the patient lost her home. She had no money or resources to get the medications she needed not even the least costly drugs on her list. Quietly, she admitted that while taking care of her health was important, her main priority was to get food and housing. The reality of her situation hit me hard. I had no clue of what life was like for patients once they transitioned from the hospital to home. I sat there feeling helpless and wondered what I personally could do to help her out. It was an emotional connection and I sympathized with her and said, "Let me see what I can do to help you."
Going above and beyond
As I stepped out of the exam room I spoke with our clinic's office manager, asking for her guidance. After a couple of phone calls, we were able to find a list of homeless shelters to provide support. We also found a generous pharmacy program that could provide the necessary medications free of cost to her. My patient left the clinic feeling relieved and hopeful. I left the clinic feeling a sense of achievement, feeling as if I'd won a big award. That evening, I reconnected with the reason I became a doctor in the first place — it was to help people and their families. I remember my parents telling me as a child, "When you want to help someone whole heartedly – don't worry about how you are going to do it. Help will become available to you." As physicians, we have the opportunity to connect with our patients beyond their clinical diagnosis. We have the duty to better understand what they require to survive. It's incredible to think that simple question, 'Are you taking the medications prescribed to you when you left the hospital?" led me and my team down a path to truly go above and beyond for our patient. Sometimes the difference between great and exceptional care is taking the time to understand all of a patient's needs. Our patients are much more than their diagnosis.