May 31, 2023
Bridging cultures: A reflection for AAPI Heritage Month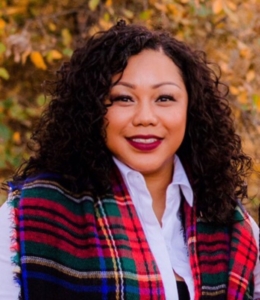 Asian American and Pacific Islander (AAPI) Heritage Month is a vital time to honor and recognize the rich cultural heritage, accomplishments, and struggles of Asian American and Pacific Islander communities. In this blog, we have the opportunity to delve deeper into the personal journey and insights of one of our own. Melissa Bryant, Regional Vice President of Operations with Sound Physicians, shared with us stories of her cultural heritage, experiences growing up, and more. 
Asian American and Pacific Islander Heritage Month celebrates an extremely diverse group of people. What does this recognition month mean to you and your personal experience living in America?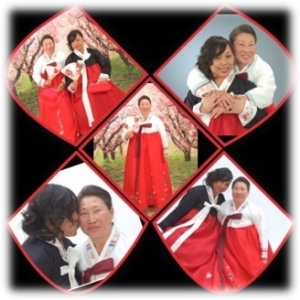 For me, Asian American and Pacific Islander Heritage Month is a time to honor and pay homage to my mother and our Korean heritage. We celebrate the richness and history of our Korean culture and the figures that influence us. My mother is from Gokseong-gun, a farming community in South Korea. She married my father, who was in the U.S. Army, and left her home to create a life in the United States
As a first-generation Afro-Asian American, I have fond memories of my mom's journey. I was so proud to see my mom start taking adult English language classes and studying for her citizenship. After 13 years of living in the U.S., she obtained U.S. citizenship in 1998. I admired her engagement with Tulsa, Oklahoma's tight-knit Korean community. Together, they would exchange garden produce, recipes, and celebrations. It was a community that supported one another.  
In our household, our meals were comprised of rich Korean foods: kimchi, rice, kimbap, bulgogi, seafood, ojingeo bokkeum (spicy stir-fried squid), sundubu-jjigae and ramen (soups). If my mom asked us if we wanted American or Korean food, we always opted for Korean. Those invited over for holiday dinners would experience traditional American soul food dishes served alongside Korean specialty dishes — the best of both worlds.  
However, while growing up in Tulsa, I often felt misunderstood. I felt like an outsider because, appearance-wise, I didn't look Asian. I was always "too" something or "not enough" of something else. I recall growing up and hearing jokes making fun of Asian people in general. Kids spoke to me in so-called gibberish, and people called us oriental because my mother was Korean.  
Who are some AAPI individuals that have influenced your life and perspectives?  
It's exciting to see those within the AAPI community breaking down barriers and setting an example for the younger generation who hope to follow in their footsteps. During AAPI Month, I hope people are inspired to become more educated and partake in other cultures. Our history is filled with incredible experiences influenced by Korean culture. Music like K-Pop and media like [the television series] "Squid Game" and [the film] "Parasite." Culinary innovators like chef Roy Choi and politicians like Jay Kim and Marilyn Strickland. Entertainers like Sandra Oh, Daniel Dae Kim, Ken Jeong. Entrepreneurs like James Park (CEO of fitbit), Do Won Change (founder of Forever 21), Brian Lee (co-founder The Honest Company, Legalzoom). These are only a handful of Asian Americans making waves in our society today.  
What is something about the AAPI community that you wish was more widely understood?  
The recognition of AAPI heritage month is a step toward a world where Asian minorities can be seen, heard, and recognized for their contributions to society. The AAPI community being fairly represented in leadership positions is a myth. The history of a "bamboo ceiling" representing the barriers Asian American professionals face in the workplace is still prevalent. We are recognized as hard workers but not as leaders. When it comes to positions of power, we tend to be invisible. There is power in representation, and together, we can create a more inclusive future.