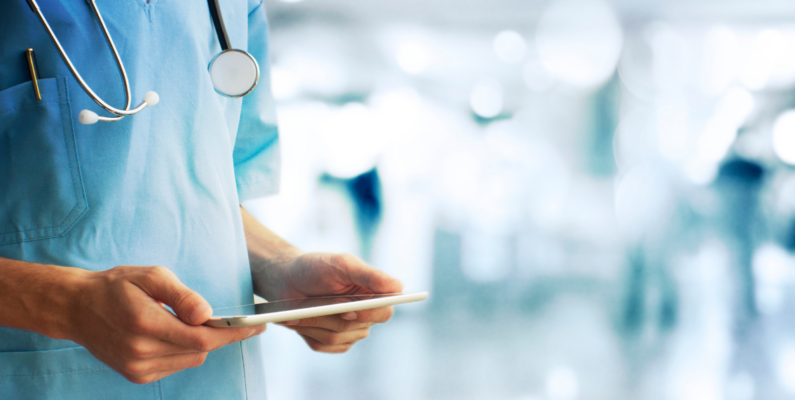 Client Portal
Connecting Skilled and Long-Term Care Facilities to Better Outcomes
We believe that skilled nursing and long-term care facilities with a higher level of physician engagement will survive today's challenges and continue to thrive in the post-acute world of tomorrow. With 20 years of experience as a leading nationwide physician practice, Sound Physicians is uniquely positioned to improve clinical outcomes and reduce hospital readmissions from skilled nursing and long-term care.
On-demand tele-hospitalist services nights, weekends, and holidays
User-friendly telemedicine technology that runs on a tablet or iPad; no carts or hardware investment required
Staffed by Sound-employed hospitalist physicians, with the specific skillset needed for post-acute interventions
A dedicated implementation and operations team to support each program's ongoing success
The TeleSNF Program
With secure, video-enabled technology and integrated diagnostic tools, Sound's tele-hospitalists support a full range of enhanced clinical care, after-hours admissions, and general cross-coverage needs, including:

Evaluation and treatment of changes in clinical condition
Abnormal vital or critical lab results
Assessment and treatment for patient falls
Patient/family request
Drug orders or drug clarifications
Tuck-in service for after-hours admissions
Patient/family requests and questions

96% of our connects result in treatment in place.

Our tele-hospitalists document every encounter directly into the facility's EMR. Each facility receives a daily report of all encounters to ensure a smooth handoff and to support appropriate billing for site origination fees.

The TeleSNF program aims to treat residents in place whenever possible, but if a return to the hospital is medically necessary, the Sound tele-hospitalist will manage the episode to support:

Expedited care
Appropriate tests/labs
Timely and safe return to the SNF
Reduced hospital readmissions/penalties

Our partners see an average 33% reduction in hospital readmissions.

SNFs are increasingly admitting higher-acuity patients with more complex medical needs. Sound's TeleSNF program includes an option for proactive rounding on patients at higher risk for complications and hospital readmissions. In collaboration with the onsite nursing staff, virtual rounding is an effective tool for higher-acuity care.
A Physician Practice, Not Just Technology
Too often at night, when a patient experiences a fall, worsening pain, or another acute change in condition, nurses do not have an "awake and engaged" physician to support the delivery of onsite care. Calling an ambulance becomes the default option, resulting in additional stress for the patient and the potential for a lost bed day or unnecessary hospital readmission.

With a Sound TeleSNF program in place, nurses have a better option. Using a tablet or iPad, they can quickly connect to an on-shift tele-hospitalist who can see, hear, and speak directly to the patient, making it possible to assess, diagnose, and treat acute conditions. The technology is simple, fast, and effective. Night-shift nurses not only get more support, but they can also practice at the top of their license, knowing that an on-shift hospitalist physician is at the ready when needed

Average time it takes for the physician to be on camera with the patient – < 7 minutes

"Our nurses feel very supported now. When they need extra eyes on a resident, orders, or just another clinical perspective from the doctor, Sound Physicians is there for us."
– DON Kern River Transitional Care

SNF physicians are typically responsible for their patients 24 hours per day, with no cross-coverage support. With a TeleSNF program in place, SNF doctors get cross-coverage after hours and a trusted clinical partner who will aggressively identify opportunities to treat patients safely in place.

Free access to HIPPAA compliant telemedicine platform
No negative impact on medical director, attending, or PCP billing
After hours prescription renewals, including controlled substances
All connects documented in the facility's EMR
Information handoff the following day to ensure continuity of care

"When it's your patient, you want to stay 100% informed. For me, communication is the key, and Sound makes this a priority."
– Medical Director, LaFuente Post Acute

High-quality, compassionate care requires more than just a video connection. Unlike many other telemedicine providers, Sound's tele-physicians are hospitalists, with the specific skill set needed to treat the types of acute conditions typically seen in the skilled nursing population.

Board-certified, with deep hospitalist experience
Consistent, small team of doctors assigned to each SNF
Employed and performance managed by Sound Physicians
Emphasis on effective virtual communication skills
On-shift for you – awake, alert, and ready to connect

"Our residents love having the Sound doctors available after hours for any issues that come up. And the doctors are very patient and kind, which has made our nurses feel as if they can use the service even more."
– ADON, Kern River Transitional Care

In a market crowded with post-acute telemedicine start-ups, Sound Physicians is the only provider with a nationwide hospital medicine practice and 20 years of delivering value for our healthcare partners. TeleSNF helps SNFs align around value-based-care goals by treating more residents in place, managing ED transfers, and significantly reducing readmissions.

Development of operational guidelines around each SNFs capabilities for onsite care
Admission reviews and proactive daytime rounding for patients at risk for a return to the hospital
Training opportunities for night-shift nurses on common "high-risk" conditions
Resources to educate hospital staff about enhanced clinical capacity with Sound TeleSNF in place
ED transfer management protocols including peer-to-peer phone calls with ED physicians
Service is Payer & Hospital Agnostic; we cover all of the residents in the building

"Partnering with Sound fits our mission and gives us additional strength. Our business model calls for more post-acute business, but we needed to develop specialized expertise and a stronger clinical foundation. The access we now have to virtual care on nights, weekends, holidays, or whenever required empowers us to grow our business and take even better care of our residents."
– Chief Strategy Officer, Friendship Village
Watch our videos to learn more

Better is Possible! Improve clinical and financial outcomes, and reduce hospital readmissions.
Request Info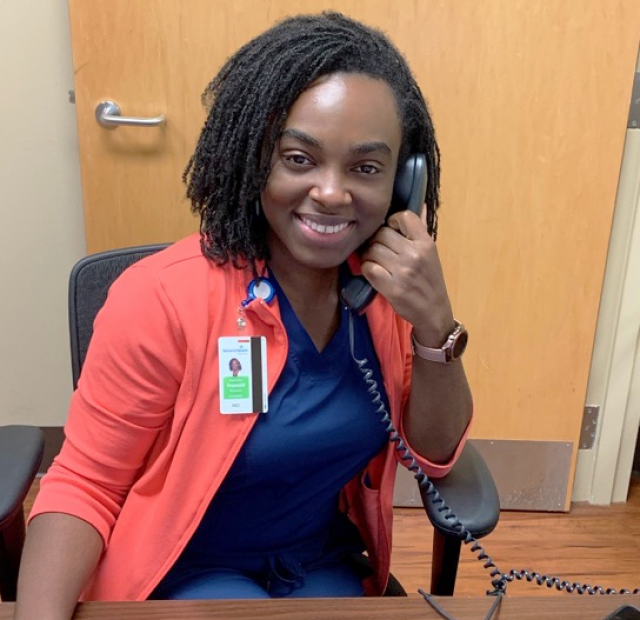 What Our SNF Partners Say
"Hospitals have more confidence in us since we've partnered with Sound Physicians. They know they're sending patients to a place with a lower readmission rate."
Nick Gulich, Administrator
Falls Village Assisted Living, OH

We know staying on top of the latest industry news can be difficult. To help, we curate relevant content from around the web into a weekly newsletter.
Subscribe to our Newsletter