June 6, 2018
Sound Physicians Names Annie Fowler as Chief People Officer
Expands Commitment to the Wellbeing of its People and Culture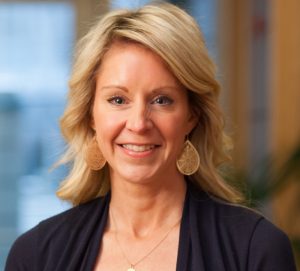 Tacoma, Wash. – June 1, 2018 – Sound Physicians announced this week that Annie Fowler was promoted to Chief People Officer, a new role in the organization that emphasizes a commitment to recruiting and retaining great people in a culture that promotes outstanding and meaningful work. In this role, Annie will have responsibility for all talent acquisition, communications, human resources, and learning and development strategy and execution across the organization.
Annie brings a 10-year history with Sound Physicians, most recently as VP of Physician Services where she built a team that collectively recruited more than 700 providers in the last four years. Her most recent work included leading a cross-functional team to improve the complex onboarding process for providers. Annie also has direct field operations experience as a Director of Operations for our Atlantic region.
"Annie is a consummate team-builder and is passionate about improving our colleagues' experience at Sound Physicians," according to Rob Bessler, MD, Sound Physicians Founder, and CEO. He continued, "As Sound gains momentum across our service lines and with our current growth, Annie's leadership in this new role will have a big impact on what is most important—our people, our patients, and the communities we serve."
Over the next few months, Annie will devote her time to learning from colleagues across Sound Physicians. "In my role as VP of Physician Services, I understood the demands on our providers and how important it was to find the right role to make them successful and satisfied in their careers. In my new role, I need to understand how our culture is impacting all colleagues and make necessary adjustments so that Sound Physicians never stops enhancing its focus on being the employer of choice."
A graduate of James Madison University, Annie went on to complete her Master of Business Administration, Healthcare Management, from Virginia Commonwealth University.
###