March 2, 2017
The Acute Care Episode Begins with the ED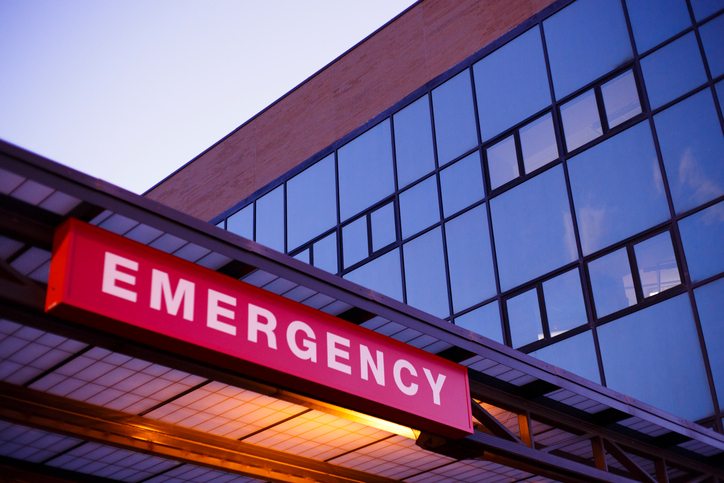 As emergency medicine physicians, we have always understood our role in assessing and stabilizing patients. It's been at the heart of our acute care mission since day one. But our role in setting up success after the emergency department is becoming increasingly crucial – both to the patient and to the hospital. With more than half of a typical hospital's admissions coming through the emergency department (ED), we stand at the hospital's primary doorway for patients needing to access acute care. Further, as more primary care providers send patients to the ED for evaluation and possible admission, we're leading the discussion about what the optimal course of care is for an increasingly larger group of patients. If we take these considerations into account, one thing becomes evident for all involved in the acute episode of care: This is not the hospital ED of decades past. After effectively managing the emergent, we can either kick start the inpatient care process, intervene with a less acute care setting or send a patient home, whichever is most appropriate. Our ability to do all of this well can directly improve the patient experience and quality of care in the communities we serve. While inpatient care success is often measured in days, our success as emergency medicine physicians and leaders is often measured in minutes. Here are several ways to strengthen the value of those minutes for both the patient and the hospital.
Patient satisfaction starts here
As chaotic and fast-paced as the emergency department can be, each patient encounter matters. This experience can start in the waiting room, well before a patient is seen. The patient experience begins as soon as they arrive to our EDs. Having processes in place and making efforts to evaluate each patient in a timely and efficient manner is of utmost importance. Our attention here is crucial, both in how we deliver and model care. As leaders, we set the tone for all members of the ED team. Though measured differently, there's a direct correlation between patient satisfaction scores in the ED and hospitalists' HCAHPS scores. We know that hospitals with higher-performing EDs tend to have higher HCAHPS scores. Said another way, if an emergency medicine physician fails to satisfy the patient at the beginning of their inpatient experience, it's very hard for a hospitalist physician to recover. It's on us to make the patient experience strong from the start.
Know who is coming in the door
ED physicians can and should play a critical role in helping prevent avoidable readmissions. Setting up systems to electronically flag patients presenting to the ED who have had an acute care admission in the past 30 days provides critical readmission intelligence. When a patient comes back to the hospital within 30 days, an ED physician can evaluate the patient, engage with a hospitalist peer, and help determine a more appropriate and less acute level of care, if appropriate. Uncovering why a patient returns to the hospital will help determine the optimal care setting for the patient after leaving the ED.
Let's talk
First impressions are absolutely everything. Whenever possible, emergency physicians should directly introduce soon-to-be admitted patients to their hospitalist peers at the ED bedside. In a few minutes' time, an emergency physician can share important details of a patient's care and clarify with the patient and family what to expect going forward. Hospitalists can use this time to introduce their specific role. Face-to-face introductions are powerful and set the hospitalist team up for success. More importantly, it reassures the patient and the family that they're being taken care of and care is being coordinated well. If a face-to-face introduction is not possible, emergency physicians can accomplish the same task using a hospitalist brochure with photos of each hospitalist team member and information about what a hospitalist is and how care is coordinated with the primary care provider. By letting patients know what the role of the hospitalist is, as well as which hospitalist team member will be taking care of them once they are admitted can help allay anxiety. Going a step beyond, the ED physician should reassure the patient and family that their care has been discussed with the admitting hospitalist. Importantly when the ED physician shares confidence in the hospitalist's ability to continue the care of the patient it goes a long way to reassuring the patient.
Invest in standardized hand-off communications and orders
Clear and standardized communication between providers in the ED and inpatient side is absolutely critical to patient care success. No detail can be missed, and nothing can be left unsaid or unspecified. In fact, an ED physician can set up the first two to three hours of an inpatient stay for success with standardized bridge orders based on the diagnosis of a patient's condition. For example, the emergency physician can set into motion a series of orders for a soon-to-be-admitted pneumonia patient to receive a blood draw and antibiotics. A patient with chest pain may receive orders for anticoagulants and a blood tests to detect any heart damage. These, and other standardized orders, can start the admission process off well before a patient lands in an inpatient unit bed.
Time to dig deep
Delivering success for our patients and our hospital partners requires us to understand the impact of care we provide after our patients leave us. We are called to dig deep into our own success measures and metrics to make sure our teams deliver the best care possible, but we also must dig deeper in understanding how our efforts influence the success measures beyond the doors of the ED. It's time to look past the ED's success and broaden our horizon to consider the success of the entire hospital and of the patient's experience of care. Ultimately, as emergency physicians, we must know how we can best influence the entire acute care episode for the patients we serve in our communities.