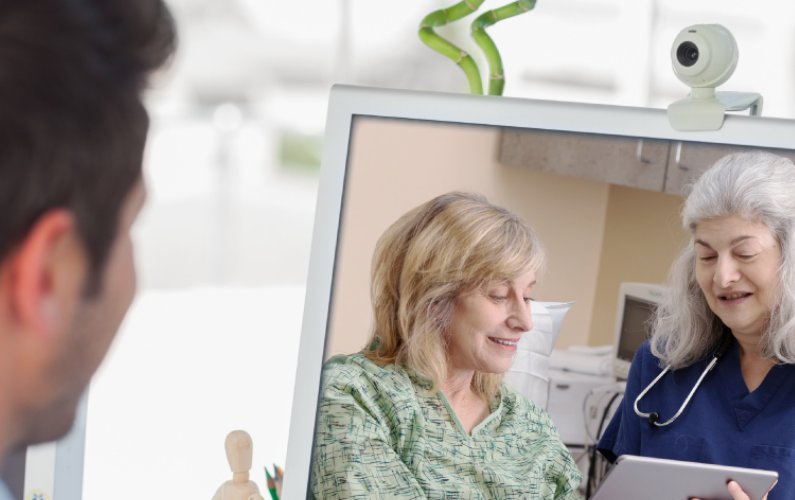 Telemedicine
As acuity in post-acute and long-term care skyrockets, providers and patients need ubiquitous access to expert physician care, day and night, in facilities and at home. Our network of highly-trained physicians are experts in managing acutely ill patients in any setting and are available 24/7 to support skilled nursing facilities and home health providers manage their most vulnerable patients. Reaching patients when others cannot, we improve nurse satisfaction, dramatically reduce hospital readmissions, and boost provider revenues.
We are the only scaled physician provider delivering telemedicine to skilled nursing and long-term care facilities, reducing hospital readmissions by 30%
We accelerate the initiation of care for the nation's largest home health providers
Our expert physician oversight helps home health providers manage higher acuity patients


---
ACO for Long-Term Care Patients
Long-term care patients are commonly overlooked and/or excluded by value-based programs that could drive improved care coordination, quality outcomes, and cost efficiencies. Sound Long Term Care Management, an accountable care organization (ACO), leverages Sound's national footprint, innovation, and proven experience in value-based care to partner with physicians and long-term care facilities. The aim is to deliver coordinated care, better healthcare, and quality outcomes for long-term care residents. 
What our leaders say
"With more treatment options available outside the hospital, post-acute patients are sicker today than they used to be. That transition has created gaps in care that our docs fill. Our clinical protocols help prevent escalations that result in middle-of-the-night transfers to the ED, and when acute expertise is needed, our tele-consults help treat patients in place. When patients do need to go to the ED, we have peer-to-peer management of that transfer to ensure continuity of care."
Brian Carpenter, MD, SFHM
National Medical Director, Telemedicine
What Our Partners Say
"My patients need a quality doctor in the middle of the night, and one who's awake! Sound benefits me in so many ways. My medical director and RNs love the service, I keep my patients here, my hospitals are happier, and I even get new revenue from the telemedicine service."
Administrator
Skilled Nursing Facility