July 19, 2017
When I Grow Up, I Want to Be a Physician Advisor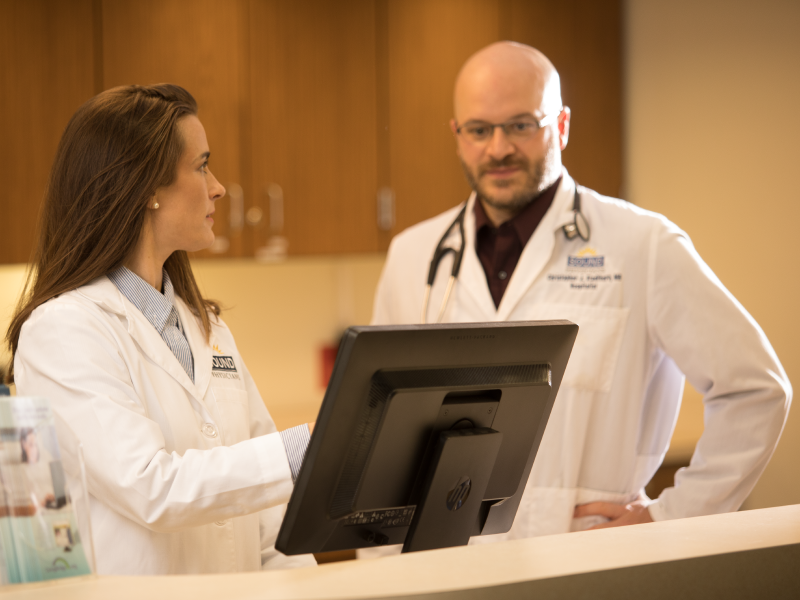 "When I grow up, I want to be a physician advisor," said no one ever. Reflecting on my transition from hospitalist and hospital administrator to physician advisor, I was confronted by a colleague who clearly wondered about my decision. "So you are done with medicine? What happened?" I realized at that moment there was little understanding about the role of a physician advisor. The title of physician advisor certainly held less sway with my clinical colleagues. With a suspicious expression, I would hear, "So, what exactly are you going to advise us on?" In the past, physician advisors were typically employed as consultants to health plans to help them determine the medical necessity of procedures, tests and hospital stays. Today, the physician advisor career option is vital and growing for onsite, full-time physician advisors and physicians working as part-time advisors while maintaining a clinical practice. Physician advisors work side-by-side with clinical peers to find innovative ways to improve quality and ensure compliance, while also ensuring that the proper documentation is recorded for accurate reimbursement-related services provided. The physician advisor serves as a liaison between medical staff and coding and documentation improvement teams and has broadened significantly. Physician advisors are subspecialist physicians providing secondary case reviews for individual patient cases or series of cases to:
Assess medical necessity of hospitalizations or services
Assess compliance to regulations
Ensure adherence of evidence-based practices
Oversee the appropriate utilization of limited health resources
Ensure accurate documentation of patient conditions, symptoms and treatments
While there is some commonality to advisory work, the role is often customized to meet the needs, structure and resources of specific hospitals. A small, rural hospital might rely exclusively on remote advisory services largely focused on case determinations, while a large hospital or health system might employ a number of advisors, each with a niche role. Physician advisors review cases both in real-time and retrospectively. An important aspect of being an advisor is to provide one-to-one education to peers, helping them understand new regulations and requirements. Where there are challenging clinical cases, the physician advisor serves as an expert consultant for documentation required. Physician advisors also often chair or participate in committees, including utilization management, quality and compliance. The physician advisor career has been around literally for decades, but in the past few years, the role has evolved and even made a resurgence. In fact, the need for physician advisory services has intensified in hospitals across the country – particularly through the onsite physician advisor role. Why the change in demand for physician advisors? For one, complicated regulatory changes, such as the two midnight rule, have de-emphasized traditional guidelines, such as Interqual and MCG. This change has shifted the focus on provider documentation to justify medical necessity. We play a critical role in helping educate clinical colleagues, both in how to interpret new regulations as well as how to document to accurately portray the medical necessity of a service. The Institute for Healthcare Improvement's Triple Aim initiative shifted the clinical focus of providers to improving the patient experience of care, improving safety and quality, treating the health of populations and reducing healthcare costs. And, the Triple Aim also created the need for physician advisors to be involved in utilization management. Even the most conservative estimates suggest that 20-30% of healthcare utilization could be eliminated without impacting the quality of care. For example, some physician advisors can be tapped to address appropriate access to blood utilization programs, high-end imaging, labs or expensive procedures, ensuring high-cost services are performed according to accepted, evidence-based guidelines. The emerging population health landscape can be daunting to the practicing provider involved in an Accountable Care Organization, a Medicare Advantage Program, a commercial insurance quality and value program or in CMS' Bundled Payments for Care Improvement initiative. A physician advisor can assist with navigating these programs to ensure appropriate utilization of resources, such as assisting with determining the most appropriate next site of care. Valid and accurate documentation is critical for communication between providers to accurately convey the status of a patient and the intended plan. It also affects the reimbursement of both providers and hospitals, and is now used to assess the quality of care rendered. Consider the alphabet soup of ICD-10, MSDRGs, APDRGs and other increasingly complex diagnoses coding systems that are often outside of the scope and understanding of the busy clinician. Physician advisors can help decipher the labyrinth of systems and requirements. Increasingly, physician advisors are being enlisted to help identify the most accurate diagnoses, as well as comorbidities, for patients. The physician advisor often serves as a clinical documentation improvement champion to ensure the most appropriate diagnoses are being applied according to accepted standards, or reviewing perceived associated conditions, such as central line associated blood stream infections. Looking at the past decade, the mounting regulatory changes, new payment models and performance improvement initiatives are all under development at a frenetic pace. It is difficult for hospitals to keep up with the changes in regulations. The demand for physician advisors at hospitals is growing at a healthy pace. As healthcare reform continues to evolve, the role will continue to advance with a central focus on doing what's right for the patient and the healthcare system.
Find out what Sound Advisory Services can do for your hospital or healthcare system. Visit our Hospitals page. Interested in becoming a Sound physician advisor? Visit our Clinicians page.