July 15, 2020
Redefining Anesthesia Care Teams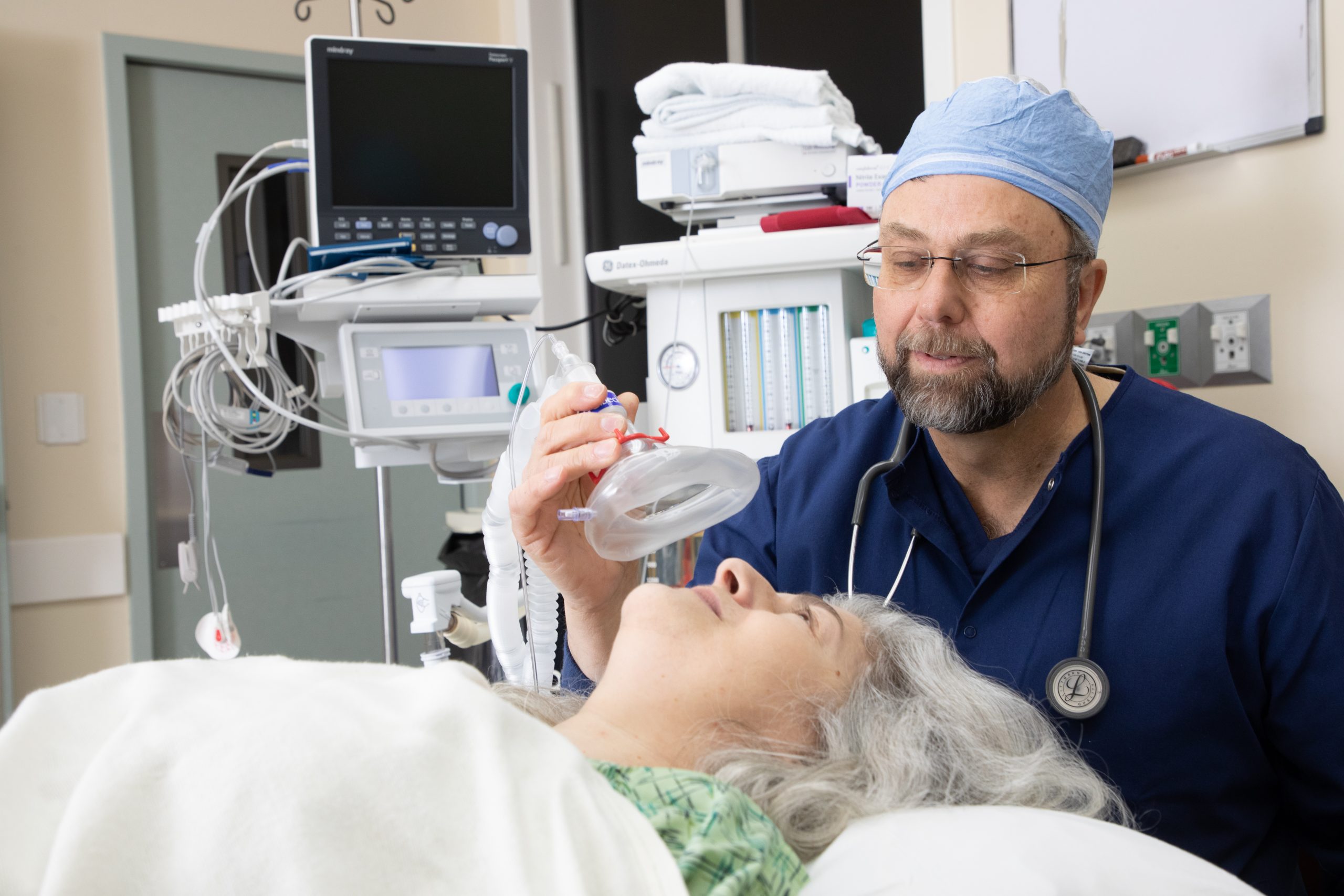 The business of providing medical services is fundamentally shifting, and health systems that embrace change will be most successful in the next phase of hospital-based services. As hospitals make their journey towards value-based care and face new operational and financial challenges, an anesthesia department built on new and innovative models of care and service should be part of the solution.
But, how do hospitals find leaders who are ready to embrace the future of anesthesia? What impact will the changes have on the service levels expected by patients? How will efficiencies be impacted going forward? No matter the situation your hospital or system currently faces, there is one certainty, an anesthesia department that innovates around patient care models, new efficiencies, and technology will be paramount in a durable strategy and long-term success.
The Case for Change
In the not-too-distant past, hospitals operated on patients with anesthesiologists present in every case. These physicians showed up, put patients to sleep, monitored the procedure, woke the patient, and then moved to the next procedure. The physician involvement was tactical and designed to enable surgeries to proceed.
Flash forward a few years, and anesthesia programs begin leveraging CRNAs to support surgical caseloads. These specialized nurses serve many functions; however, they're leveraged inconsistently across the country or in each type of case within a given anesthesia department. While there are various ways to leverage CRNAs, CMS restrictions require a maximum 1:4 anesthesiologist to CRNA ratio (many hospitals defer to a 1:2 model), thus limiting the anesthesiologist's capacity as they are required to:
Perform a pre-anesthetic examination and evaluation
Prescribe the anesthesia plan
Personally participate in the most demanding procedures in the anesthesia plan, including induction and emergence, if applicable
Ensure that any procedures in the anesthesia plan that he/she does not perform are perform by an anesthetist
Monitor the course of the anesthesia administration at frequent intervals
Remain physically present and available for immediate diagnosis and treatment of emergencies
Provide indicated post-anesthesia care
With a fresh look at CRNA utilization, there is strong potential to optimize their role by empowering them with more duties and allowing them to work at the top of their license.  Such a shift would also create more capacity for a directing anesthesiologist to manage more patients, respond to unexpected issues elsewhere in the hospital, and increase collaboration with other doctors. At the heart of such potential changes would be an enhanced patient-centered, perioperative experience.
What Does the Future of Anesthesia Look Like?
Precipitated by technology, new efficiency needs, financial pressures, and the extreme challenges brought on by COVID-19, we have begun to see new transformations in the anesthesia department.
Some states already permit CRNAs to practice independently while other states permit them to practice under the direction or supervision of a physician. During the pandemic, however, CMS has allowed CRNAs across the country to practice independently.  Whether this continues post-COVID is to be seen, but we will have evidence-based data to make future decisions.
Flexibility is another crucial trait in a potential redesign of the anesthesia department. As we see during COVID-19, surgical volumes decreased dramatically, and hospital staffing levels changed. It was a lesson that hospitals must be able to respond to fluctuations in demand.
Embracing New Models of Anesthesia Care
Innovating around new anesthesia care models can create a triple-win scenario with the potential to improve patient experience, empower anesthesiologists and CRNAs to practice at the top of their license, and provide maximum value while helping hospitals improve key metrics and maintaining financial vigilance.
Hospitals would benefit from an anesthesia partner that embraces the tools and processes necessary to ensure patient satisfaction, clinical safety, optimal throughput, and flexibility. However, the evolution of the anesthesia department will require strong collaboration and partnership between doctors, CRNAs, and hospital administrators. The presence of a Chief CRNA and a CEO who is an anesthesiologist is just one example of how Sound Physicians brings this idea home as we collaborate on all aspects of building the practice and ensuring the best care for our patients.
If you'd like to learn more about Sound's approach, please visit our anesthesia services page.